It's Scorpio season! To celebrate, we put together some books that we think every Water sign should read. Scorpio, Pisces, and Cancer make up this group. Whether they're calm and flowing like a river or churning like a raging sea, members of this group feel everything strongly, and if you have one or more of these signs in your friend circle  then you know they're the first to sniff out any signs of trouble with their intuitive nature. The books on this list speak to their vibes, whether that be their fascination with the mystic and weird, their intense feelings, or their strong ties to people and things.
Scorpio: 
Scorpios love a good mystery, and they want all the details they can get, no matter where this may take them. While many know the story of John Wayne Gacy, they probably don't know the stories of his victims, and its focus on these forgotten young men is what makes this true crime book stand apart from the rest.
Scorpios are known for their confidence and power. If they want it then they are going to go for it, and that includes whatever their dream job may be. Called "required reading for entrepreneurs, small business owners and leaders of nonprofits," This I Know will supply them with the tricks of the marketing trade that the biggest corporations use so they can become even more powerful while creating some of the most creative and successful campaigns.
The James Bond Movie Encyclopedia
Sexy, filled with intrigue, and overflowing with glamour—all the hallmarks of a classic James Bond film also happen to be the hallmarks of the true Scorpio spirit. Dig deep into the history of the franchise before catching Daniel Craig's farewell performance in No Time to Die.
Let's Spend the Night Together
Things that go bump in the night are catnip to a Scorpio, and that includes both spooky bumps and sexy bumps! Pamela Des Barres talked to a who's who of famous groupies in this collection, and they spill enough secrets and name enough names from their years of rock 'n' roll conquests to satisfy any Scorpio's wicked curiosity.
Cancer:
Drawn to the water, much like the crab, Cancers will jump at the chance this book offers to go on an adventure without ever having to leave the safety of their home. Full of twists and turns, Soul of the Hurricane will take Cancers on a roller-coaster of emotions—something else they are quite familiar with.
Cancers are a caring and compassionate bunch. They're extremely loyal and always tuned in to what their friends and family are feeling. Because of that, we're pairing them with With Pleasure, a book that encourages readers to respect their feelings, understand the complexities of a society and systems that fuel trauma, foster self-compassion, and embrace pleasure.
Cancers are deeply connected to their roots and to their home. They're also very intuitive, and their psychic nature connects them even more to this book about witches. Brujas highlights a growing subculture of BIPOC witches, led by Afro-Caribbean immigrants, Indigenous Americans, and other witches of color as they reclaim their ancestral traditions and contribute their voices to the feminist witchcraft of today.
What's a crab without its shell? Cancers know that their sense of beauty and softness can only thrive with good heckin' boundaries! So learn from master DIY crafter William Gurstelle how best to fortify your fortress from the outside so that the good vibes can flow within.
Pisces: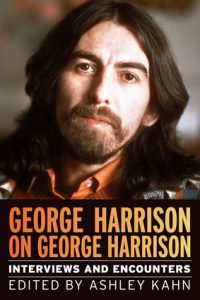 George Harrison on George Harrison
With all the famous Pisces out there, we had to make sure to feature one here. Though known as the "Quiet Beatle," Harrison was arguably the most thoughtful and certainly the most outspoken of the famous four, and this anthology has some of Harrison's most revealing and illuminating interviews, personal correspondence, and writings.
Pisces are drawn to mystical things in life. So, we suggest The Power of Hex, which will teach them all about sigils, amulets, potions, and spells that will encourage them to reclaim and use their power as a catalyst for social change.
If you're a Pisces, you might find your head in the clouds, always imagining fictional scenarios in your heads. The perfect pair for someone living in different worlds is a fiction series with a captivating main character, drama to keep you hooked, and a twist of humor for good measure.
 Pisces are known for their creativity, so if you have a young Pisces looking for ways to express themselves, why not teach them about some of the greats? Hands-on activities in the book stress the creative process and encourage kids to try unusual techniques such as block printing, pointillism, and mixed media artworks as they learn about architecture, drawing, painting, photography, and sculpture.
Check out the rest of the Horoscope Readings series here: Air Signs, Fire Signs, and Earth Signs.