Horoscope Readings: 12 Perfect Books for Every Air Zodiac Sign
By Allison Felus
Air signs! Are they the easiest to poke fun at in the whole zodiac or what? Luckily, being brainy, chatty, and weird, they're totally in on the joke—and have probably heard at least two variations on your bon mot already anyway.
Your friends with significant astrological placements in Gemini, Libra, and Aquarius are probably the ones you most think of as being very much in their heads, and that's because the Air element is associated, broadly, with the life of the mind, the intellect. Air is not strictly a mental faculty, though; Air signs can also be super social and great at organizing or leading crowds.
As the third Air sign in the wheel of the year, Aquarius is the revolutionary of the group. They wear their eccentricities loud and proud, but there's often a deeper meaning to their quirks—they're doing their best to pull us all just a bit closer to their dream of a better world.
Just in time for the beginning of Aquarius season, here's a few books that are sure to delight and engage your favorite Water Bearers.
Aquarius Reading Picks by the in-house zodiac guru, director of production Allison Felus
As Chicago-based poet and musician Jamila Woods sings in her incendiary song "Blk Girl Soldier," "Assata was a freedom fighter and she taught us how to fight." It feels profoundly appropriate that Black History Month lines up with the second half of Aquarius season, a time when issues of justice and how to move toward a more equitable world are on so many people's minds. How better to align with the spirit of the season than by reading Assata Shakur's perennially resonant autobiography?
If Aquariuses have an unofficial motto, it's probably that great Hunter S. Thompson line: "when the going gets weird, the weird turn pro." Apocalypse Any Day Now takes an affectionate dive into some very pro weirdness, looking into the lifestyles of a variety of doomsday preppers, zombie apocalypse cosplayers, and applicants vying to be among the first to take a one-way trip to Mars.
What could be more Aquarian than this mind-bending story-within-a-story from those experts in dystopian weirdness Arkady and Boris Strugatsky? This stunning new translation by Maya Vinokour presents Lame Fate | Ugly Swans for the first time in English as it was meant to be read—as the intertwined stories of fictional author Felix Sorokin, the protagonist of Lame Fate, and Victor Banev, the protagonist of Ugly Swans, which is the title of the unpublished manuscript that's been languishing in the drawer of Sorokin's desk for years.
Freedom is ultimately at the heart of so much of what Aquariuses value. What often can be labeled as eccentricity is simply the very Aquarian virtue of looking past current circumstances and into a better future. I Am Not Your Slave, though a harrowing read, is truly a freedom cry. Tupa Tjipombo courageously tells the true story of her escape from a human trafficking network in order to shed light on this brutal but little-known modern-day middle passage.
Libra Reading Picks by the in-house Libra, marketing director Andrea Baird
Libras strive for equilibrium and Balance provides this in the most literal way. This lively, 360-degree exploration of our body's most overlooked sense, balance, will leave you enlightened and entertained by this bit of popular science.
Like most air signs, Libras are cool and witty. Who better to illustrate this sense of cool than one of the most famous Libras of all time, John Lennon? Libras will revel in how Lennon on Lennon paints a revealing picture of the artist in his own words while offering a window into the cultural atmosphere of the sixties and seventies.
Libras are all about aesthetics, and this cover is sure to please their bookshelf vibes. The Insatiables details a young woman's climb up the corporate ladder and the irrevocable choices she must make to survive. Bursting with decadence and ambition, Libras will feel right at home, struggling right along with the main character's choices and sense of justice.
While Libras are appreciated for their social charm, they also tend to indulge in gossip and excess. What better way to enjoy this guilty pleasure than with an exploration of Hollywood's glitz and scandal inside the notorious celebrity gossip magazine Confidential?
Gemini Reading Picks from the in-house Gemini, marketing associate Emily Lewis
I may be biased, but I don't think it's going too far to say that Geminis are the life of the party. Who better fits the mold than the 1940s powerhouse film producer Joan Harrison? Equipped with an adaptive and intelligent nature, Joan rose quickly in the ranks of Hollywood. She started out as Alfred Hitchcock's secretary, helped shape his thrilling career, and eventually moved on to developing her own film repertoire under the self-proclaimed title of the Mistress of Suspense. Geminis will love this adventurous, empowering story of a little-known Hollywood producer.
Since Geminis value deep relationships and often utilize their curiosity to deepen those relationships, sometimes to its downfall, they're sure to feel a close kinship to author Dolores Johnson. In her memoir Say I'm Dead, Dolores delves deep into her parents' genealogy, uncovering her black father's familial history and her white mother's familial secrets. As she arrives closer to the truth, she sets out to reconnect with long-lost relatives, prompting her mother to plead "Say I'm Dead." This timely, revelatory memoir, delving into three generations of a mixed-race family, will be officially available June 2.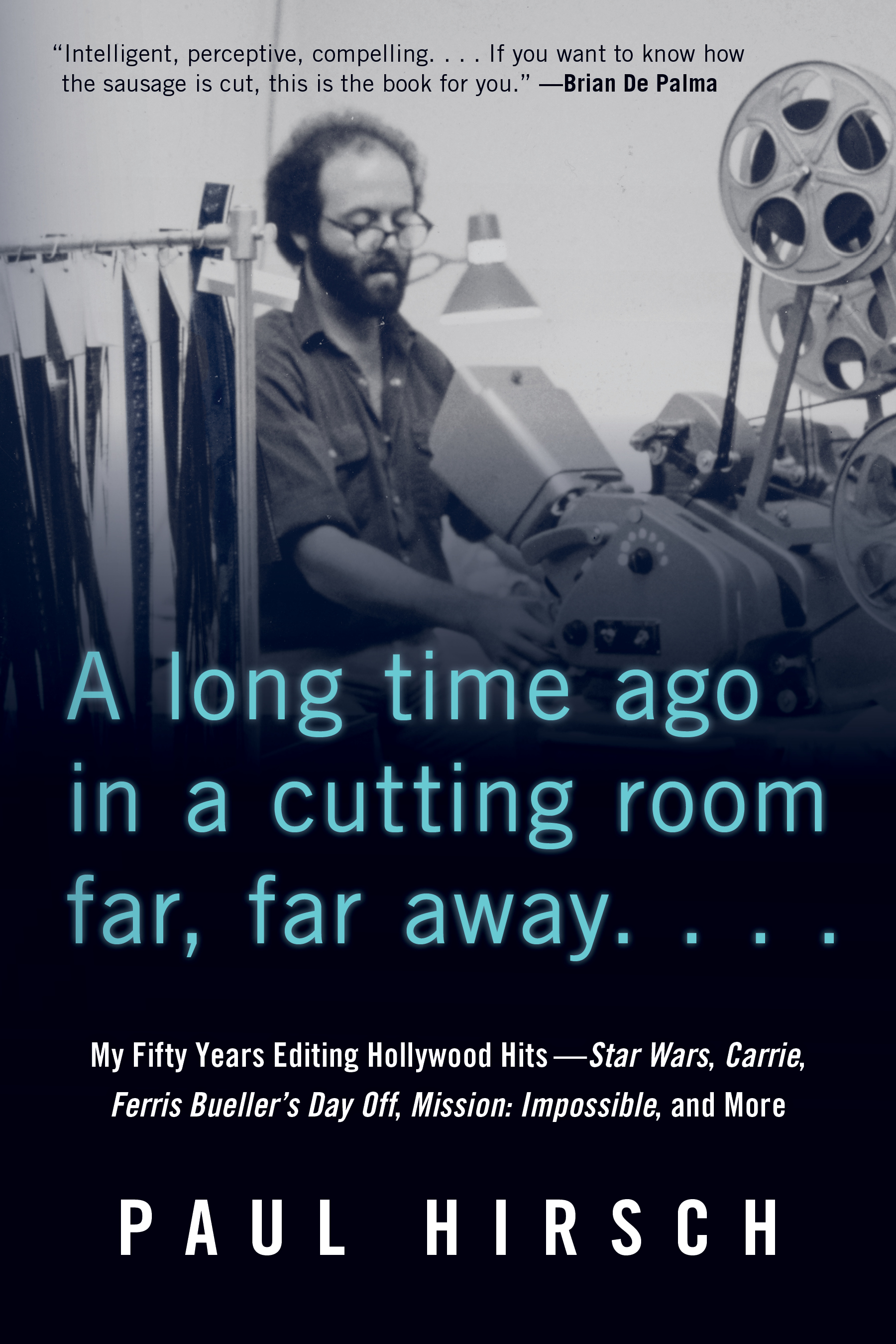 A Long Time Ago in a Cutting Room Far, Far Away
Always on the lookout for new and creative endeavors, Geminis would do well to add some books about the arts to their reading list. What better choice than famed film editor Paul Hirsch's memoir about his exciting experiences editing top-notch films such as Star Wars, Carrie, Ferris Bueller's Day Off, and more? And if that impressive filmography doesn't convince you Geminis to pick up a copy, maybe Mark Hamill will: "They say a film is made in the editing room, and this book is easily the most comprehensive, revelatory, and illuminating account of this essential cinematic art. A must-read for both the casual moviegoer and the serious cinephile alike."
With a spontaneous and inquisitive nature, Geminis lives are full of twists and turns, not unlike the life of Evelyn Wood. Most people now might remember her as the charming schoolteacher whose Reading Dynamics program launched the speed-reading craze in the 1960s: however, as this book reveals, her life held so much more intrigue and scandal than one might expect.
Be on the lookout for three more horoscope posts throughout the year!