It's Leo season! To celebrate, we put together some fire books that we think every Fire sign should read. Aries, Leo, and Sagittarius make up this group. They're a passionate bunch looking for the next big adventure, and if you have one or more of these signs in your friend group then you also know the competition is on. The books on this list speak to their passion, whether that's being the center of attention, winning at whatever is thrown their way, or their softer side that craves nostalgia and never growing up.
Leo: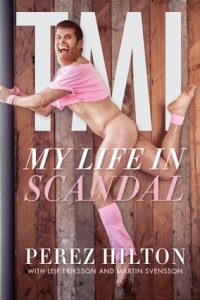 If you're looking for a big personality, look no further than a Leo. Leos are bold and they want your attention, which is why we suggest TMI by Perez Hilton, because you know he has the stories to captivate a room.
Leos have big goals and with their determination they're likely to be unstoppable. That's why we picked Giovanni's Ring, the story of an FBI undercover task force officer who spent years penetrating New Jersey's DeCavalcante crime family.
Leos are the kings and queens of the jungle and natural born leaders for this very same reason. If you're looking for a leader and a lion among men, then look no further than astronaut John Glenn and his aptly named biography, The Last American Hero.
It's hard to look away from a Leo—they may not actually be waving a flag, but they might as well be! Celebrate LGBTQ+ pride by getting to know Gilbert Baker, the original designer of the rainbow flag, in his unforgettably warm, witty, and wise memoir.
Aries:
Aries are always in competition and always in a need to go fast, so this book on racing legend Craig Breedlove is sure to catch their eye—if they have time to slow down and give it a read.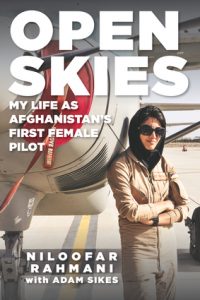 Open Skies
An Aries is ambitious and has no fear, which is why Niloofar Rahmani's story of how she became Afghanistan's first female air force pilot is the perfect fit. She showed confidence, leadership, decisiveness, and resiliency when she broke through many social barriers to make her dreams come true.
It's the ultimate in Aries style to not take no for an answer, and that's exactly the righteous fire that Peter Staley has brought to his lifetime of AIDS activism.
With all their restless energy, Aries can also be one of the most creative signs—always working on a million projects and then dreaming up the next million before the paint is even dry on the first. Let author William Gurstelle guide you through your next DIY deep dive.
Sagittarius:
With all the famous Sagittariuses out there, we had to make sure to feature one here. Jane Austen is one of the most influential and best-loved novelists in English literature, and this book shares details on her life and writing.
Sagittariuses love their freedom and love a good travel story (as long as it is their story to tell.) So, what's freer than quitting your job and buying a boat to go sailing?
If you're a Sagittarius you might have a serious case of Peter Pan syndrome, and that's because of your inner child. We picked this anthology about the lasting impact of the beloved series because a healthy dose of nostalgia is exactly what the doctor ordered.
The free-spirited Sagittariuses are always looking to deepen their understanding of themselves and the world around them. They're in constant need to learn new things, and with their open minds, we think this integrated guide to spiritual wholeness and fulfillment would be the perfect fit.
Check out our posts for Air Signs and Earth Signs and be on the lookout for one more horoscope posts throughout the year!