Sometimes you have already picked out the perfect book, but then the dilemma of where you should read pops up. At a café with a fresh cup of coffee? Curled up in bed? Lying  out at the beach to also get your tan started? Well, this blog post is to help you pair your book choice with the perfect location.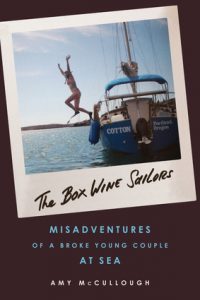 Beach: The Box Wine Sailors
While you're soaking up the sun, perhaps on vacation, you'll want to check out an adventure book that has just as much ocean as lies in front of you. The Box Wine Sailors follows Amy and Jimmie as they quit their jobs and buy a boat that was categorically considered "too small" for ocean sailing. It's a true story of a couple's ramshackle trip down the coast, with all the exulting highs and terrifying lows of sailing a small boat on the Pacific. Warning: this book may cause you to not want to return to work on Monday.
Poolside: Besharam
Maybe you prefer sitting poolside to all the sand of the beach, and if that's the case, we have a collection of thought-provoking essays for you, perfect to read in between dips in the water. Besharam roughly translates to "shameless" in Hindi. This collection from Indian writer Priya-Alika Elias is a bold, sassy, and brilliantly written book on love, dating, body image, consent, and other issues that women today relate to and men should be thinking about.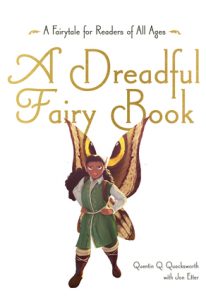 Library: Those Dreadful Fairy Books
Despite what the name may suggest, this series of novels is quite lovely, and main character Shade makes a great companion. If you're in the library, you probably love books just as much as she does, which is why you'll enjoy reading about her adventures to save the Grand Library of Elfame, stop a war, and find her true self. We also hope you don't mind that we suggested the entire series, since we know you won't want to stop after just book one.
Balcony: Thrill Seekers
Maybe you aren't the biggest daredevil, but you are on a balcony so you might as well take your reading to new heights with you. Thrill Seekers introduces readers to a diverse and fascinating selection of women whose determination, grit, and courage have propelled each of them into a life far from the sidelines. Each chapter introduces readers to modern role models and leaders, change-makers who opt into a life of risk—but one of astonishing rewards. Their stories inspire young people to approach life with the same bold resolve.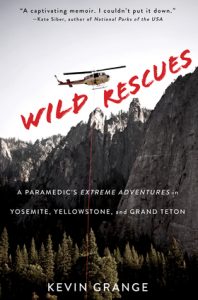 Public Park: Wild Rescues
If you can't make it to a National Park, then a local public park will do the trick while you dive into Wild Rescues. This paramedic story sheds a never-seen-before light on wilderness medicine, our national parks, and conflicts that arise between tourism and protecting the land. You won't have to worry about any bears or buffalo at the local park, but we do advise you to be aware of any mischievous squirrels.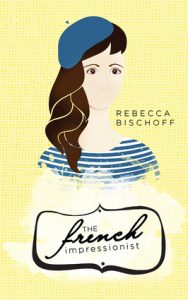 Café: The French Impressionist
OK, it might be a little cliché to pick a novel based in France for the café setting, but we think The French Impressionist will draw you in to Rosemary's life there, where she is part of an exchange program for aspiring artists with one goal in mind: she doesn't plan to leave, ever. And maybe if you get drawn in just enough you might feel like you're there. We also recommend ordering a croissant or two.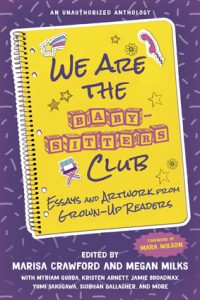 Your Favorite Bookstore: We Are the Baby-Sitters Club
Much like when you couldn't wait to crack open the next book in the Baby-Sitters Club series, you won't be able to wait until you get home to jump into the nostalgia-filled pages of We Are the Baby-Sitters Club. Writers and a few visual artists from the original BSC generation will reflect on the enduring legacy of Ann M. Martin's beloved series thirty-five years later—celebrating the BSC's profound cultural influence.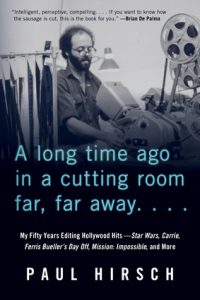 Train, Plane, or Automobile: A Long Time Ago in a Cutting Room Far, Far Away
Sometimes you can't help but be on the go, so you need a book that travels well. A Long Time Ago in a Cutting Room Far, Far Away provides a behind-the-scenes look at some of the most influential films of the last fifty years as seen through the eyes of Paul Hirsch, the Oscar-winning film editor who worked on such classics as George Lucas's Star Wars and The Empire Strikes Back, Brian De Palma's Carrie and Mission: Impossible, Herbert Ross's Footloose and Steel Magnolias, and John Hughes's Ferris Bueller's Day Off and, of course, Planes, Trains & Automobiles.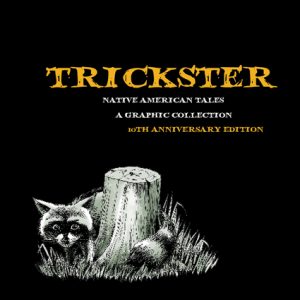 Bonfire: Trickster
Bonfires and folklore are kind of a classic pairing, which is why we think the next time you gather around the fire with your friends, this beautiful anniversary edition graphic anthology of Native American trickster tales should be your top choice. Ranging from serious and dramatic to funny and sometimes downright fiendish, these tales bring tricksters back into popular culture.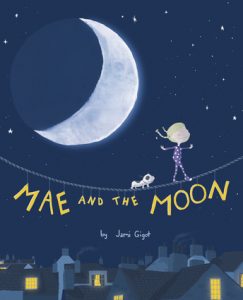 In Bed: Mae and the Moon
If you're snuggling up in bed, then maybe a bedtime story with the kids is in order? Mae and the moon love to play together. Their favorite game is hide and seek. But when the moon disappears one evening and cannot be found, Mae wonders what happened and begins to worry. Determined to find her glowing friend, Mae takes matters into her own hands and sets off on a wonderful and curious voyage through her imagination.