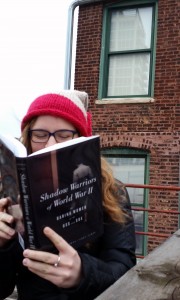 This November Chicago Review Press welcomed Ashley Alfirevic as our new publicity associate. A native of the south suburbs, Ashley headed west for college and majored in english literature and communication studies at Colorado State and earned a graduate certificate from the Denver Publishing Institute. Now that Ashley's settling in at her new desk (right next to a bookshelf of new titles, which she calls "a dream come true") we asked her to tell us a little bit more about herself.
What were you doing pre-CRP?
As a fresh graduate, I had been working for a couple of months as a bookseller at my local indie, Anderson's Bookshop in LaGrange. I still work there, actually, because it's a really great store and I don't want to leave!
What was your path to publishing?
I heard about a specialized program at the University of Denver from one of my professors, so after finishing my undergrad I attended the Denver Publishing Institute. The intense overview of the industry, the practice assignments, and the amazing connections I made there allowed me to jump-start my career in publishing and make my way here.
What do you like to read?
My heart belongs to literary fiction and nonfiction (especially creative nonfiction), but I'm trying to branch out a little. Based on some of our new CRP titles, I'm discovering I can enjoy a good crime procedural.
I'm currently reading too many things. They don't even fit on my nightstand anymore. Right now my copy of Why I Read: The Serious Pleasure of Books by Wendy Lesser is way overdue at the library, so I'm reading that for the foreseeable future.
What do you like to do when you're not reading?
I'm an avid knitter, tea-drinker, and hockey fan, and at the moment I'm binge-watching Gilmore Girls in anticipation of watching the Netflix revival.
Who is your literary crush/idol?
I know this is so stereotypical, but my literary idol is definitely Hermione Granger. During my childhood I even won a look-alike contest at a Harry Potter release party because I wanted to be just like her.
What book would you like to read again for the first time?
Maybe White Noise by Don DeLillo or some other really great books I read in college. I wish I could look at them with fresh eyes while luxuriating in free time instead of rushing to turn them into papers, but I guess that means I would have missed out on the book discussions.
Do you have a go-to book recommendation?
My staple is Wicked: The Life and Times of the Wicked Witch of the West by Gregory Maguire. I was obsessed with the musical at 13, but after reading the book a few years later I was absolutely captivated, and it's still one of my favorites.
Speed round!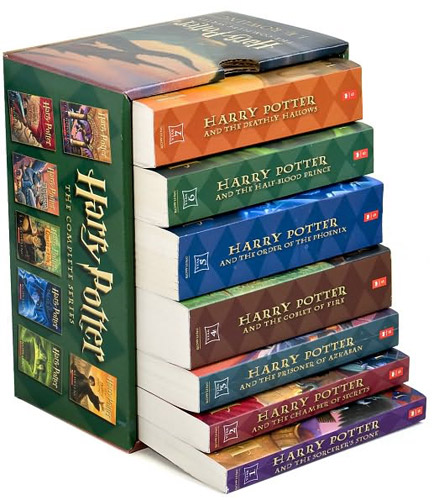 Physical book or e-book? Physical book
Hardcover or paperback? Paperback
Fiction or nonfiction? Fiction
Harry Potter or Chronicles of Narnia? Harry Potter
Classics or modern/recent fiction? Classics
Series or standalone? Standalone