While we think women should be honored year-round, Women's History Month is time dedicated to celebrating women and their many contributions to society. From Raye Montague, a Black engineer who created the first computer-designed ship for the US Navy, to the young activists fighting for our planet, this blog post is meant to inspire powerful women everywhere.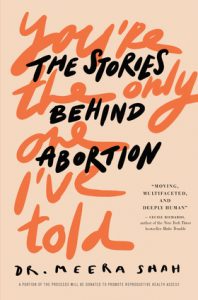 "Shah places a wide range of engrossing abortion stories in their social, legal, and political contexts and spotlights the unjust toll restrictions on abortion access inflict. Her much-needed reproductive justice lens shows that abortion is . . . absolutely essential to ensuring freedom and equality." —Dorothy Roberts, author of Killing the Black Body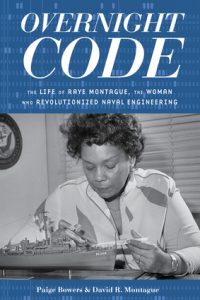 "Overnight Code skillfully combines the personal, the political, and the scientific to tell the powerful and inspiring story of a woman who refused to be stopped by the dual challenges of racism and sexism in the largely male, largely White world of the early days of computer science." —Pamela D. Toler, author of Women Warriors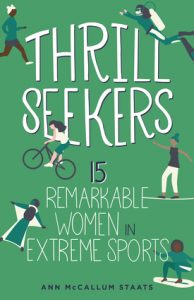 This collection of female adventure extreme-sports is as fascinating as it is empowering. Thrill Seekers introduces readers to a diverse and fascinating selection of women whose determination, grit, and courage have propelled each of them into a life far from the sidelines.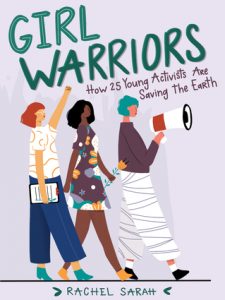 "Girl Warriors is a wonderful introduction to fierce, creative, and compassionate activists from all over the world. If you're already on the eco-justice path, get ready to be energized. If you've wondered how to start advocating for a thriving future, get ready to be inspired and empowered." —Mary DeMocker, author of The Parents' Guide to Climate Revolution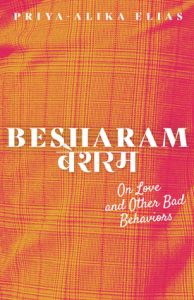 "The word 'besharam' translates from Urdu, Hindi, and Bangla into 'shameless,' a word used widely to antagonize and keep women small, by calling them what they lack, by shaming them. Thus, for obvious reasons, there's something so punchy, so cacophonous about watching a woman speak collective uncomfortable truths, our boring cultural stigmas, by identifying the bromides that whip us into silence. Besharam by Priya-Alika Elias does exactly this. Elias is bold, more so she is inquisitive. Speaking about the grittiness of sex, bodies, and the perils of desire—she creates space that deserves critical attention. This book is pithy, it's smart. I'm glad it exists." —Fariha Róisín, author of Like a Bird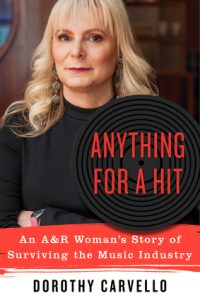 "Carvello's memoir is wild, sexy, bold, honest, and brave. If you don't know about the music business it is illuminating; if you do, it is sure to be revelatory. It is an amazing testament to her experience as a woman in the complicated, fast-moving, abusive, and compelling world of business and rock 'n' roll. An important read in today's climate in the workplace."—Maury Sterling, actor, Homeland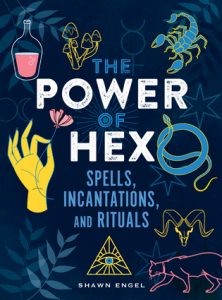 In The Power of Hex, author Shawn Engel encourages young witches to reclaim and use their power in inclusive ways as a catalyst for social change. This book sets itself apart because it aims to simplify this powerful type of magic while encouraging its ethical use.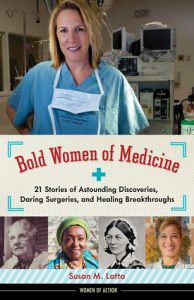 In Bold Women of Medicine, meet 21 determined women who have dedicated their lives to healing others. These daring women inspire with their courage, persistence, and belief in the power of both science and compassion. Packed with photos and informative sidebars and including source notes and a bibliography, Bold Women of Medicine is an invaluable addition to any student's or aspiring doctor or nurse's bookshelf.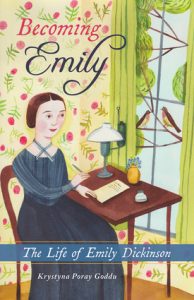 As well known as her poetry is, Emily Dickinson as a person is considered to have been a mysterious recluse—a silent figure who wore only white, wrote in secret, never left her home, and had no interest in sharing her poetry. In Becoming Emily, young readers will learn how as a child, an adolescent, and well into adulthood, Dickinson was a lively social being with a warm family life. This indispensable resource includes photos, full-length poems, letter excerpts, a timeline, source notes, and a bibliography to present a vivid portrait of this singular American poet.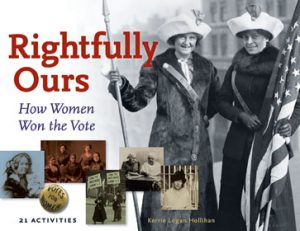 Rightfully Ours tells of the century-long struggle for women's suffrage in the United States. In addition to its lively narrative, this history includes a timeline, online resources, and hands-on activities that will give young readers a sense of the everyday lives of the suffragists.