Happy Pride Month! If you're looking to read some great and inspiring stories from LGBTQ icons, we've got just what you're looking for. This collection is full of history, from the first adventure journalist to the creator of the Rainbow Flag, and you won't want to miss it.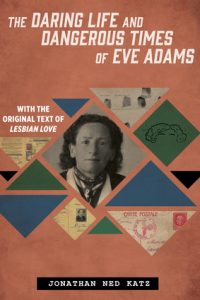 The Daring Life and Dangerous Times of Eve Adams
Acclaimed historian Jonathan Ned Katz uncovers the forgotten story of radical lesbian Eve Adams and her long-lost book Lesbian Love. Born Chawa Zloczewer into a Jewish family in Poland, Adams emigrated to the United States in 1912, took a new name, befriended anarchists, sold radical publications, and ran lesbian- and gay-friendly tearooms in Chicago and New York. Then, in 1925, Adams risked all to write and publish a book affirming "lesbian love."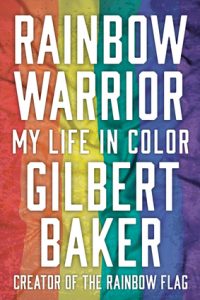 The autobiography of the creator of the Rainbow Flag, Gilbert Baker, is a passionate personal chronicle that weaves through the early years of the struggle for LGBTQ rights. Today, the Rainbow Flag has become a worldwide symbol of LGBTQ diversity and inclusiveness, and its colorful hues have illuminated landmarks from the White House to the Eiffel Tower to the Sydney Opera House. Gilbert Baker often called himself the "Gay Betsy Ross," and readers of his colorful and irreverent memoir will find it difficult to disagree.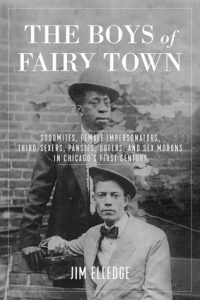 A history of gay Chicago told through the stories of queer men who left a record of their sexual activities in the Second City, this book paints a vivid picture of the neighborhoods where they congregated while revealing their complex lives. What emerges from The Boys of Fairy Town is a complex portrait and a virtually unknown history of one of the most vibrant cities in the United States.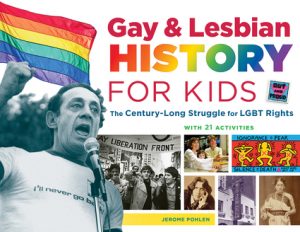 Gay & Lesbian History for Kids
It would be easy to get the impression that the campaign for lesbian, gay, bisexual, and transgender equality is a recent development, but it is only the final act in a struggle that started more than a century ago. In Gay & Lesbian History for Kids, the history is told through personal stories and firsthand accounts of the movement's key events, like the 1950s "Lavender Scare," the Stonewall Inn uprising, and the AIDS crisis. Twenty-one activities enliven the history and demonstrate the spirited ways the LGBT community has pushed for positive social change.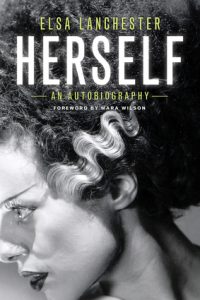 Here is the story of a woman ahead of her time: independent, iconoclastic, liberated. It is the chronicle of a life filled with famous people, and of a career that spanned almost seven decades. It is also a warm, truthful account of a very special marriage to Charles Laughton, who soon after their marriage revealed his homosexuality. Though it made their union shaky at times, it did not overshadow their common love of art, music, and nature, and their marriage endured for 36 years until Laughton's death. Witty and wise, Elsa Lanchester's account of her life and times is a delight.
Richard Halliburton served as an intrepid globetrotting guide for millions of Americans in the 1920s and '30s. But as the Great Depression and looming war pushed America toward social conservatism, Halliburton more actively worked to hide his homosexuality, burnishing his image as a masculine trailblazer. No middle ground existed regarding Halliburton—he was either adored or abhorred. American Daredevil shows how Halliburton harnessed the media of his day to gain and maintain a widespread following long before our age of the twenty-four-hour news cycle, and thus became the first adventure journalist.