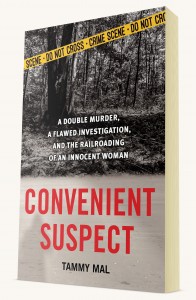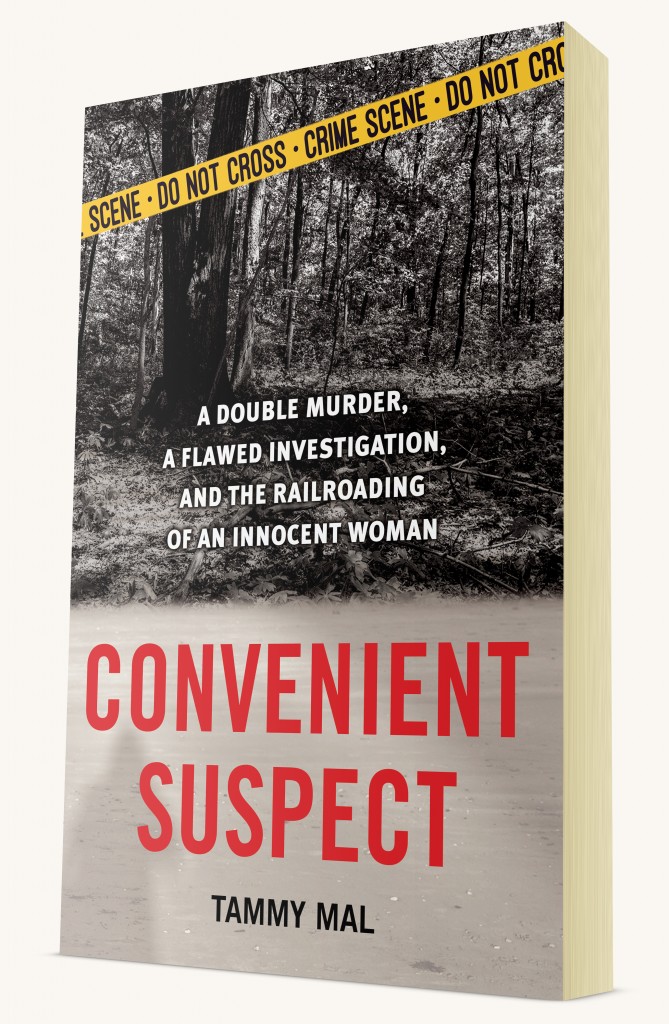 If, like the rest of the country, you've devoured recent true crime miniseries like Serial, Making a Murderer, The Keepers, and any number of the others, you will want to get your hands on our new true crime and wrongful conviction story, Convenient Suspect: A Double Murder, A Flawed Investigation, and the Railroading of an Innocent Woman by Tammy Mal .
We don't want to give away too much, but here's a brief synopsis:
One winter evening in 1994, Andy Katrinak returned to his home in Catasauqua, Pennsylvania, to find that his wife Joann and infant son Alex were missing. After months of searching for Joann and Alex, the two were found murdered off a rural trail. Andy Katrinak started off as the primary suspect, but in the end—three years later—his ex-girlfriend, Patricia Rorrer, would be the one arrested and convicted of the crimes. Rorrer, herself a young mother, lived over twelve hours away from the Katrinaks, in North Carolina, and had never met either victim.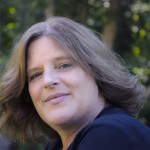 The case was recently featured on "Investigation Discovery" and the book was described as "deserving of shelf space alongside such similar true-crime works as those by Ann Rule" by Booklist magazine. It's also one of few true crime stories that features a woman as the convicted murderer. Author Tammy Mal reveals more in her interview below.
Convenient Suspect isn't your first book. In fact, you've written a number of true crime books, but most of those stories focus on older, historical cases. What led you to write about the Katrinak murders of the 1990s?
For some reason, the Katrinak case has always stuck with me. It just seemed so bizarre; the three-year investigation, Pennsylvania's first use of Mitochondrial DNA, and the psychotic ex-girlfriend who drove 500 miles to kill her ex-lover's new wife and baby. I felt that anyone capable of such a brutal crime would probably be a fascinating subject to write about.
Tell us about how this book evolved from a straight true crime tale about a vengeful ex-girlfriend to a wrongful conviction story about, as the subtitle says, "a flawed investigation and the railroading of an innocent woman"? When in the research process did your understanding of things really begin to shift?
I immediately felt troubled when law enforcement told me that no one wanted me looking into the case. The Katrinak investigation had been lauded as some of the finest detective work ever done in the Commonwealth's history, so I had to wonder why the police would be reluctant to have someone take a closer look at it.
However, what really began to create doubt for me was when Patricia Rorrer would tell me about troubling aspects of the case, and then back up her claims with actual police, FBI and forensic lab reports verifying what she said. It was pretty astonishing to realize that the case was littered with some very serious problems that had never been reported publicly.
You're the only living person to whom Patricia Rorrer has granted interviews. Why do you think that is, and how did you go about earning her trust?
Patricia herself can't explain why she decided to talk to me. In her first letter she specifically stated, "I don't know why I'm answering you, as any lawyer would tell me not to talk to you, but I did not commit these crimes and I want you to know that." So really, I don't know why she agreed. But it took me a long time to gain her trust. I think what really made the difference, however, was that I stuck with her. I wasn't just a writer asking for a one-time interview. I listened to her. I asked questions. And I kept an open mind. Patty didn't convince me that she was wrongfully convicted; she literally proved it to me.
You ran into some pushback as you began digging back into this case. Was it difficult to get people to agree to interview with you? How did you work around that?
Of course, the ideal situation would have been if those involved had agreed to speak to me, but that was not the case. I was, however, very fortunate to have access to all the statements they gave the police, both at the time of the crime and throughout the three–year investigation, as well as their trial testimony. Without all of that, I would not have been able to write this book.
There is a LOT to be shocked by in Convenient Suspect, mostly involving how poorly and suspiciously the investigation was handled. In a book that contains what feels like a shocking revelation on every page, was there any one thing in particular that you would say shocked you the most? Or, should we ask, does anything shock you anymore, after being so deep into this case?
Thankfully, yes, there are still some things that can shock me. But the thing that shocked me the most in this case was finding the FBI report that revealed the hairs from Joann's car had no roots attached. The only physical evidence linking Patty to the crime was the DNA match from the root of one of those car hairs. To find out more than twenty years later that those hairs had no roots to DNA test—and that this fact was hidden from the defense—was not only shocking, but heartbreaking.
Speaking of which, what's your attitude towards our country's justice system these days after examining Patty's case?
I know that our justice system has its share of flaws, and Patty's case really shook my faith in it. But I still firmly believe that it is the best and most fair system in the world.
True crime and wrongful conviction stories are seeing a huge surge in public interest these days, with hits podcasts like Serial and documentaries like Making a Murderer. Why the sudden interest, do you think?
I think for many years the public was under the impression that wrongful convictions were a rare occurrence. But through advancements in DNA testing—and the exoneration of numerous people because of it—the plight of the wrongfully convicted has finally been brought to the public's attention. People now know that wrongful convictions happen far more often than anyone ever imagined.
What's the latest with Patty's case? Is there reason to hope that she could one day be exonerated? What would need to occur in order for that to happen?
Patty's appeal is still pending in Superior Court, but she is extremely hopeful because she has a very strong argument. If she is finally granted a hearing, where she is allowed to call expert witnesses and present her evidence, both she and her attorney feel very confident that her conviction will be overturned. If that were to happen, the Commonwealth could choose to try her again, but with the newly discovered evidence a conviction seems unlikely.
Public opinion towards her has also begun to change. For the first time in more than twenty years, she if finally garnering support. Just recently, a Seattle based group called Judges for Justice has taken an interest in her case. They are a group of retired judges and law enforcement officials who—after carefully following the Amanda Knox case—have taken up the cause for the wrongfully convicted. Having looked into Patty's conviction, and after concluding that she probably was wrongfully convicted, they have agreed to become involved in her case.
---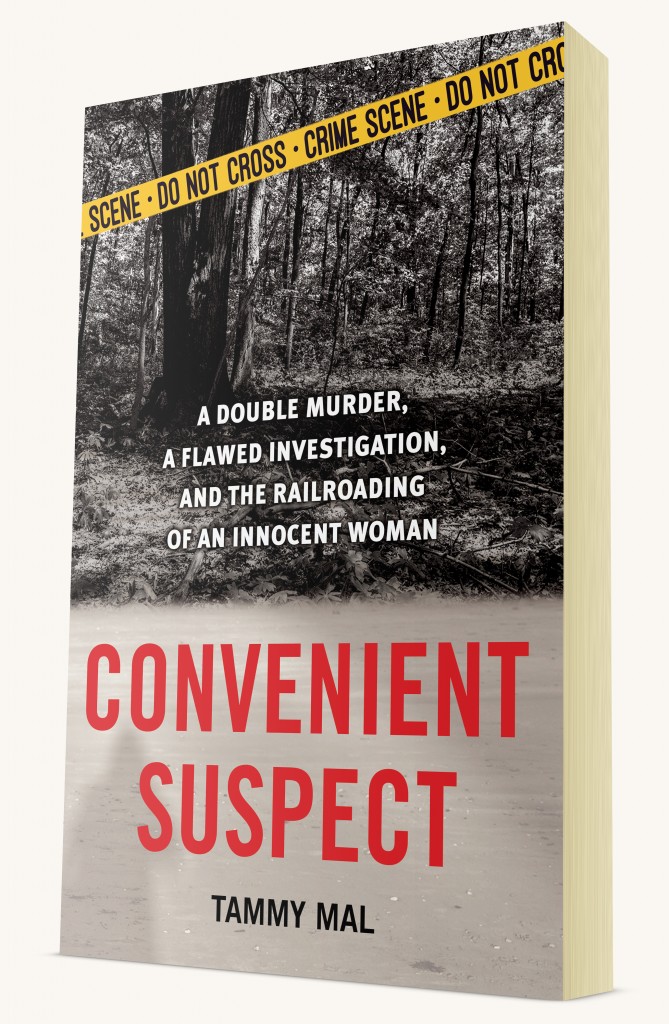 "Deserving of shelf space alongside such similar true-crime works as those by Ann Rule." —Booklist
"In this riveting story of shoddy police work and prosecutorial overreach, Tammy Mal takes an already rickety double-murder case and blows it to pieces, building a compelling case that an innocent woman was put behind bars." —Michael Fleeman, author of The Black Widower, Crazy for You, and Laci
"A methodical, clear-sighted, and deeply moving book. . . . Convenient Suspect seeks to right a terrible injustice that flies in the face of common sense and to show us how easily any of us might be ensnared in the same trap." —Ken Klonsky, coauthor of Eye of the Hurricane and author of Freeing David McCallum
Convenient Suspect: A Double Murder, A Flawed Investigation, and the Railroading of an Innocent Woman is available wherever books and e-books are sold.