Every Friday CRP staff will share interesting articles and/or books that we've read during the week. We've got quite a varied group so get ready to be entertained and enlightened. Check out this week's Staff Reads Roundup below!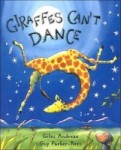 Caitlin Eck, Publicity Manager
As a new mom I found the research in this New York Times article on the importance of reading to young children interesting (and reassuring, given my now daily struggle to make my squirmy baby sit still and "read" a book with me). Current board book favorites on rotation in our house are Giraffes Can't Dance, Little Blue Truck, Little Owl Lost, and Close Your Eyes.
Allison Felus, Production Manager
One of my fave reads this week was this Magnet's in-depth look at the making of the Spoon album Girls Can Tell. It's one of my all-time favorite albums, and I loved learning all the trivia about the process of getting it made. I had no idea it used to have a different track listing and title! I'm also a huge Elvis Costello fan, so I really geeked out when I read that the songs on his album Get Happy!! were part of Britt Daniel's inspiration for Girls Can Tell.
Geoff George, Publicist
I clicked on the article "I was the best fake attorney in America" (BuzzFeed News) because of the title alone, so imagine my surprise to find that I know the writer! Sandra Allen's autobiographical ruminations on the High School Mock Trial National Championships are by turns witty and wistful, and she has a keen sense of the unintentional ways in which the competition reveals the tipped scales of the American justice system. I'm also reading Toni Morrison's Beloved to fill a gaping hole in my literary literacy—and because it's been sitting on my bookshelf for far too long. I'm only halfway done, but the language so far has been consistently beautiful and dolorous at once.
Ellen Hornor, Project Editor
In addition to the Jessa Crispin piece Meaghan Miller pointed me to, I'm currently reading Middlemarch by George Eliot. It's been taking up space (a lot of space) in my TBR pile for years, ever since it was omitted from my undergrad lit syllabus for being "too long." We'll see about that! (Check out our Instagram pic!)
Mary Kravenas, Marketing Manager
I've been listening to the audiobook for John Scalzi's Lock In. I'm currently listening to the Amber Benson–narrated version, having listened to Wil Wheaton's previously. The gender of the main character is intentionally never established, so it's been interesting hearing two different versions of the book (more on that can be found at John Scalzi's blog). I'm also reading Night Watch, written by Sergei Lukyanenko and translated by Andrew Bromfield, which has been on my TBR pile for a while. Russian vampire fantasy, who wouldn't want to sink their teeth into that story? Also, I'm interested to read more of Bromfield's work now that we're working with him for a Spring 2016 title.
Emily Lewis, Marketing Intern
I found an awesome blog (36eggs) that re-creates recipes from various books. Throughout July they posted tons of Harry Potter recipes, which I am so excited to bake and then eat while pretending I'm at Hogwarts. There's also a recipe for Bruce Bogtrotter's infamous chocolate cake featured in Matilda. This week I'm reading The Final Empire, the first novel in the Mistborn series by Brandon Sanderson. It depicts an intricate magic system called Allomancy in which certain individuals can consume metals to enhance special powers.
Meaghan Miller, Senior Publicist
Ellen and I found lots to discuss after reading Jessa Crispin's piece on women and travel writing from Boston Review, and I added at least five new books/authors to my Goodreads "To Read" list. Now, inspired by that piece and the overwhelming presence of Paula McClain's Circling the Sun (which I also read), I'm kicking off my women-in-travel-writing phase with Beryl Markham's West with the Night. 
Jerome Pohlen, Senior Editor
I just read GQ's cover story, "The Late, Great Stephen Colbert," about his upcoming late-night gig. It wasn't as informative as I'd hoped—what kind of reporter writes, "I'm sworn to silence on this, but the stuff they were talking about was very cool"? Gee, thanks. Still, I've been suffering from serious Colbert withdrawal; it'll probably hold me until September 8.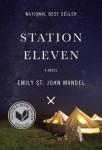 Cynthia Sherry, Publisher
I just finished reading Emily St. John Mandel's Station Eleven and I loved it. In Station Eleven a pandemic wipes out most of the population and the world's infrastructure along with it. St. John Mandel paints a world that comes to a standstill without cellphones, cars, airplanes, and the other trappings of civilization, but remains full of the human yearning for connection.
Michelle Williams, Managing Editor
I just checked out Girls Like Us by Sheila Weller from the library in order to read up on Carly Simon while I work on our forthcoming Spring 2016 title biography of James Taylor. I grew up listening to both artists: my mother is a Taylor fan, my dad loves Simon. I'm looking forward to cultivating a soundtrack featuring the stars of the era to listen to as I edit. (Check out our Instagram pic!)
All of the books featured here can be found on CRP's Staff Reads bookshelf on Goodreads.