Spring has finally arrived and while this spring break might not be exactly what we were anticipating, there is still plenty of fun to be had—while being safe and practicing social distancing, of course. No matter what subject or hobby your little one is interested in, we have the perfect activity books to keep them busy for hours on end.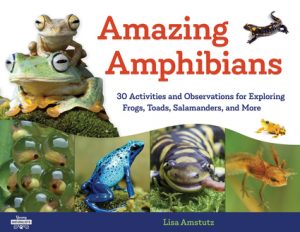 Amazing Amphibians: For your little nature explorer.  
Discover the world of amphibians by learning about their anatomy, behavior, and conservation needs and enjoy activities such as making a pond viewer, making your own frog slime, writing an amphibian haiku, and much more.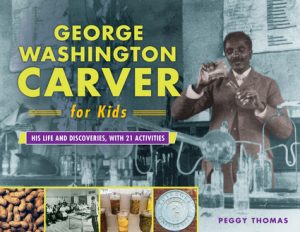 George Washington Carver for Kids: For your inspiring inventor. 
George Washington Carver was a scientist, educator, artist, inventor, and humanitarian. Learn all about his life and accomplishments through such activities as turning a gourd into a bowl, making a cross–stitch sampler, starting a rock collection, and much more.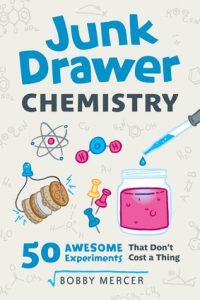 Junk Drawer Chemistry: For the young at-home chemist.  
There's no need for expensive, high-tech lab equipment to conduct chemistry experiments—you probably have all you need in your home junk drawer. With activities such as making non-Newtonian goo, creating a three-penny battery, and creating a chain reaction, anyone can be a chemist, even at home.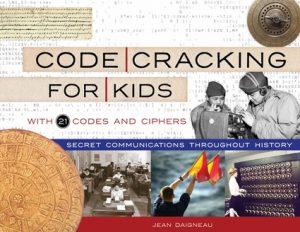 Code Cracking for Kids: For your little problem solver.  
People throughout history have written messages in code and ciphers to guard and pass along closely held secret information. Today, countries around the world enlist cryptanalysts to intercept and crack messages to keep our world safe. Now your little problem solver can learn all about cracking codes with fun activities such as writing in hieroglyphics, learning the sounds of Morse code, making a Jefferson cipher wheel, and much more.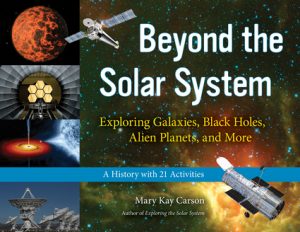 Beyond the Solar System: For the young stargazer. 
Go beyond our planets and discover the secrets of the universe with astronomically fun activities including making an astrolabe, making a reflective telescope, making a 3-D starscape, and much more.  
The Wright Brothers for Kids: For the ones who dream of flying.  
Learn all about how Wilbur and Orville built the first powered, heavier-than-air flying machine. High-flying activities include building a kite, bird watching, designing a paper glider, and much more.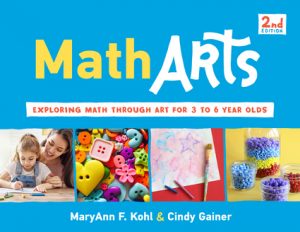 MathArts: For the mathematicians who want a new way to explore their favorite subject.  
Explore math concepts through art with creative activities such as button sorting squares, making patterned clay snakes, making a paper cup mobile, and much more.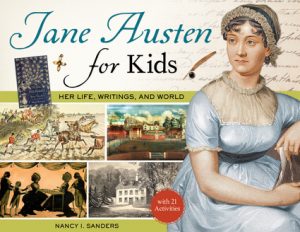 Jane Austen for Kids: For the bookworm.  
Jane Austen is one of the most influential and best-loved novelists in English literature. Learn all about her life with activities such as designing a coat of arms, playing with puns, learning an English country-dance, and much more.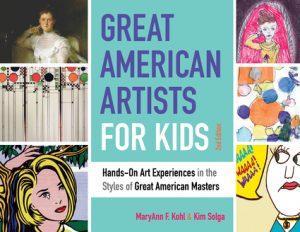 Great American Artists for Kids: For the aspiring artist.  
Whether your little one wants to be the next Andy Warhol or Walt Disney, this book has all of the activities to hone their creativity, including creating a peaceable collage, creating a bubble window, starting a daily picture diary, and much more.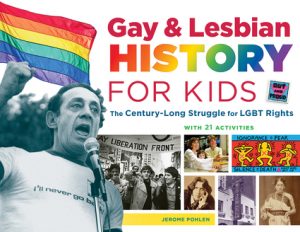 Gay and Lesbian History for Kids: For the future historian. 
Discover the history of how the LGBTQ+ community has pushed for positive social change with activities such as writing a free verse poem like Walt Whitman, learning "The Madison" line dance, performing a monologue from the Laramie Project, and much more. 
Survivor Kid: For the outdoor adventurer. 
Get out of the house and learn skills for the next time you go camping or hiking, including building a simple brush shelter, using a reflective surface to start a fire, testing your navigation skills with a treasure hunt, and much more.     
For even more fun, be sure to check out the rest of our For Kids, Young Naturalists, and Junk Drawer Science series!