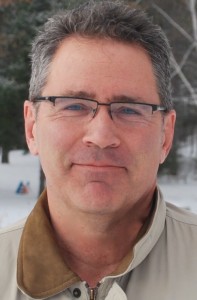 I say up front that Hey, Liberal! is a work of fiction. However, it is inspired by true events that I experienced. The story is about a white boy, Simon Fleming, who, like me, was sent by his socially activist parents to a predominately African American and Hispanic school in the Lincoln Park neighborhood of Chicago, shortly after the Martin Luther King Jr. riots.
What parts of the story do I have in common with Simon? Yes, in 1965, my family moved to the Lincoln Park neighborhood on Chicago's near north side. Yes, my father took a break from being the pastor of a Presbyterian church and founded the Community Arts Foundation, a not-for-profit organization that eventually started the Body Politic Theater complex. Yes, the year before I attended Waller High School (now named Lincoln Park High, and called Dexter in the novel), a white student came into the auditorium with a rifle hidden under his trench coat and shot at students having study hall there—an incident that, though largely forgotten today, has always remained with me as a harbinger of the many school shootings that plague our society today.
My parents sent me to Waller as a political statement and to support a nationwide effort to integrate public schools. Just as there are race riots in the novel, we had race riots at Waller, along with gangs (aka "clubs"), a student boycott, and a baseball team that I played on as a freshman. In Hey, Liberal!, there are many scenes where Simon faces situations that I faced, and I often drew my characters from people or combinations of people that I knew or witnessed at Waller. It is in these combinations of characters—sometimes affected by historical events beyond my direct personal experience, and enhanced with traits and actions attributable solely to my writer's imagination—that the fictional story was born. And because I was writing fiction as opposed to a memoir, I had permission to write in several points-of-view. All this said, the seeds of Hey, Liberal! were planted way before I went to high school. Let me explain.
For most of my early childhood, my family lived in Oriole Park (I call it Cardinal Park in Hey, Liberal!), a white working-class neighborhood on the far northwest side of Chicago, made up mostly of modest brick homes built soon after World War II. Just as Simon's father had been a pastor before the novel begins, mine was the pastor of Saint Andrew's Presbyterian Church. He also became involved in the early civil rights movement (see the letter in the back of Hey, Liberal! that Martin Luther King Jr. wrote to my father, the Reverend James Shiflett, on October 9, 1962). His first protest was in Albany, Georgia. I distinctly remember that on the night before my father left for Albany, my parents sat me down on our living room couch and tried to explain to me that sometimes "good people go to jail." I'm not sure how much of that seemingly upside-down concept I grasped at the age of seven, but knowing that I had a passion for western movies when I was little—High Noon and the like—I probably imagined a frontier jail with a couple of cells, and Dad behind the bars. My guess, too, is that I had a few questions, but as a rule, I assumed that whatever my parents said was true.
To be sure, my dad was thought of as a young and dynamic minister by some in Oriole Park, was hated by others for his stand on civil rights, and likely mystified more than a few who might not have understood why he would "follow" someone like King. One day, a friend of mine seemed to sum up the community's collective ambivalence toward him when he said, "Shawn, I know your dad's a good man, so how come people are calling him a n***er lover?" Soon after that, my father resigned from Saint Andrew's, and our family moved to Lincoln Park, where Hey, Liberal! is set. That community was also ambivalent toward my father, though he was able to find more allies than before. This new round of ambivalence, from those on the far left and right of the political spectrum, is reflected in Hey, Liberal!.
Both of my novels, Hidden Place and Hey, Liberal!, take place in the late 1960s and mid-1970s. I think my connection to that time period is more to my coming of age then than it is to the past per se. When the young boy in Billy Elliot wants to break out of his English, working-class roots by aspiring to be a ballet dancer, I identify with that. When Richard Wright takes flight from the Jim Crow South as a young man in his autobiography Black Boy, I identify with that. And when Dorothy Allison's protagonist in Bastard Out of Carolina has to figure out a way to survive the physical and sexual abuse of her stepfather, even as she is in the throes of discovering her lesbian sexuality, I connect to that human journey, too. These types of stories just hit a strong note with me, take me into myself, and make me ask, What would I have done in their shoes?
So why did I write Hey, Liberal!? I wrote it because issues of race and class have been woven into the fabric of my consciousness almost as far back as I can remember. I wrote it because I did not find this story so much as it found me. And if I gave up on writing Hey, Liberal! after years of failing to unravel its complications, so that the rightful story finally breathed on the page, would that not have been the same as turning my back on myself, and even more so on Simon? I wrote Hey, Liberal! because, at some point, the option not to write it disappeared.
---
Shawn Shiflett's novel Hey, Liberal! pubs on September 1. It is available wherever books and e-books are sold. For more information, including upcoming Chicago-area book events, visit www.shawnshiflett.com.
"…gritty, unflinching, and often funny" —New City
"Shiflett does a nice job illuminating a complex situation from multiple perspectives, and readers will find the book's brisk final third—when various plotlines coalesce around rioting at the school—difficult to put down. An…admirably frank exploration of the challenges of integration in the late 1960s." —Kirkus Reviews