October is the month where we celebrate the spooky, the scary, the evil, the gory, and everything in between. In this blog post, we wanted to give readers our top (lucky or unlucky) 13 haunting titles, guaranteed to have something for every level of horror fan.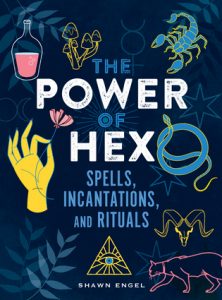 1. The Power of Hex: If you're celebrating witchober, then look no further. Hexing is a powerful type of magic, and every coven should know how to use it responsibly. Shawn Engel shows young witches how to use their own power in an inclusive way and empowers them to create their own spells with their new knowledge.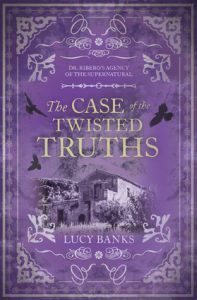 2. The Case of the Twisted Truths: If you're sad to see Supernatural go, then this cozy British supernatural thriller series might be just what you need to pick yourself up. Kester Lanner and Dr. Ribero's team catch supernatural spirits, and in the newest title from Lucy Banks they're after Hrschni, a powerful daemon who wants to bring spirits back to the human world at any costs. Can Dr. Ribero's agency of the supernatural stop him before it's too late?  
Check out the full Dr. Ribero's Agency of the Supernatural series here!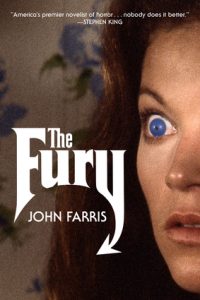 3. The Fury: If a classic is what you seek, then The Fury is for you. Exploring with extraordinary skill the myths and legends deeply rooted in the subconscious mind, this novel builds, scene by shocking scene, to a night of chilling horror that surpasses anything you've ever experienced . . . First published in 1976 and made into a successful movie written by the author and directed by Brian De Palma in 1978, The Fury is one of the all-time classics of the horror genre.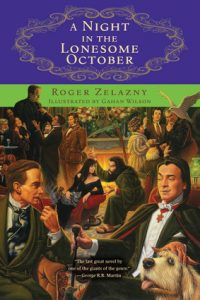 4. A Night in the Lonesome October: You'll never feel alone with this book! Boldly original and wildly entertaining, A Night in the Lonesome October is a darkly sparkling gem, an amalgam of horror, humor, mystery, and fantasy. First published in 1993, it was Zelazny's last book prior to his untimely death. Many consider it the best of the fantasy master's novels. It has inspired many fans to read it every year in October, a chapter a day, and served as inspiration for Neil Gaiman's brilliant story "Only the End of the World Again."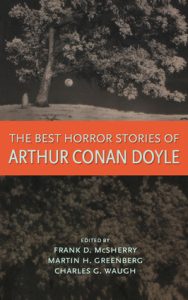 5. The Best Horror Stories of Arthur Conan Doyle: If you are a Sherlock fan, then this one is for you. These horror stories—never before compiled in one volume—are carefully crafted, compelling, and believable. Written in about the same decade as the Sherlock Holmes series, they will convince you that Arthur Conan Doyle was a master of more than just the detective story.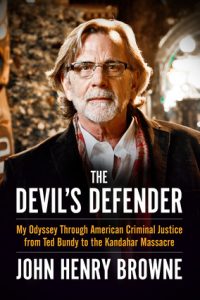 6. The Devil's Defender: Monsters are real. And someone has to defend them. John Henry Browne has defended the indefensible—from Facebook folk hero "the Barefoot Bandit" Colton Harris-Moore, to Benjamin Ng of the Wah Mee massacre, to Kandahar massacre culprit Sgt. Robert Bales. Browne cuts a dashing and confident figure, but he has forever been haunted by his job as counsel to Ted Bundy. A formerly drug- and alcohol-addicted (yet wildly successful) defense attorney who could never let go of the case that started it all, Browne here traces the roots of his discontent as well as his dedication, asking himself the question others have asked him all along: Does defending evil make you evil, too?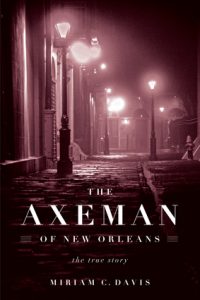 7. The Axeman of New Orleans: Consider yourself a Ripperologist or maybe serial killers just fascinate you? Then this book is for you. Only thirty years after Jack the Ripper stalked the streets of Whitechapel, the Axeman of New Orleans held an American city hostage. The Axeman repeatedly broke into the homes of Italian grocers in the dead of night, leaving his victims in a pool of blood. Iorlando Jordano, an innocent Italian grocer, and his teenaged son Frank were wrongly accused of one of those murders; corrupt officials convicted them with coerced testimony. Miriam C. Davis here expertly tells the story of the search for the Axeman and of the eventual exoneration of the innocent Jordanos.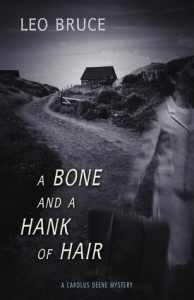 8. A Bone and a Hank of Hair: You'll want to put on your detective hat for this one. In Leo Bruce's beloved A Bone and a Hank of Hair, Carolus Deene is approached by Mrs. Chalk, who is convinced her heiress cousin has been murdered. The suspect is, of course, Mr. Rathbone, the lady's wily widower. On the way to the truth, Deene encounters a host of friendly characters and oafish constabulary, leading readers in a delightful romp through the English landscape.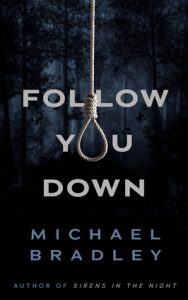 9. Follow You Down: Sometimes you just want to forget about your past, but pasts can be haunting. New York defense attorney Neil Brewster has everything he's ever wanted: an expensive Manhattan apartment, a gorgeous fiancé, a forthcoming partnership in his law firm, and a reputation for winning even the most hopeless cases.  With a new high profile court case looming, a camping reunion with his old high school cronies becomes just the distraction he needs. But Neil's weekend plunges into disarray when he's confronted with the sins of his past. After learning about the suicide of the boy he bullied relentlessly as a teenager, Neil is tormented by ghostly voices and apparitions.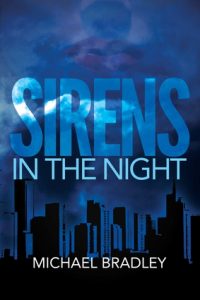 10. Sirens in the Night: For the fans of CSI or Criminal Minds, but is there something much more evil at play? When three corpses are found at a construction site in Philadelphia, homicide detective Samantha Ballard is assigned to investigate the bizarre deaths. The bodies seem like a hoax—withered like ancient mummies yet dressed in modern day clothing. As more mummified corpses begin to appear throughout the city, Samantha must embark on an investigation that erodes the line between the possible and impossible.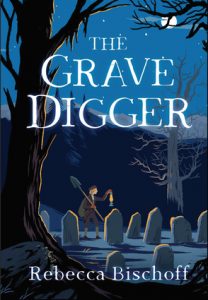 11. The Grave Digger: For the budding horror fans comes this middle-grade "chiller." In 1875 Ohio, twelve-year-old Cap Cooper is an aspiring inventor—and a reluctant graverobber—enlisted by his father to help pay for his mother's medical expenses. When one of the dead returns to life at his touch, Cap unearths a world of dark secrets that someone at the local medical school wants to keep buried.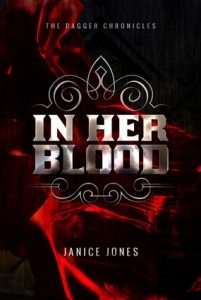 12. In Her Blood: Craving more vampires after reading Midnight Sun? Look no further. Alex Stone was a member of the covert ops team tasked with hunting threats of the supernatural kind. After putting a bad-ass vampire on ice landed her in a padded cell, Alex thought she'd left the hunting game for good. Now she's in the orbit of a handsome vampire with a problem. And sometimes keeping secrets bites. 
Check out the full The Dagger Chronicles series here!
13. Mammoth: Perhaps not your typical scare but facing an attack from you don't know who or what in an isolated small town does bring some 30 Days of Night vibes. The small, isolated town of Mammoth View is hit with terrifying news on a summer morning: a mysterious, large-scale attack is unfolding in the surrounding forest. It's not clear what happened, but it's bad. And it's not over. Over the next twenty-four hours, chaos descends on Mammoth View as bank robber Billy Lane, police officers, and a courageous teen athlete at the camp face down murderous strangers and ghosts from their pasts—all leading back to what really happened outside of town.