The holidays are just around the corner, but the holiday shopping season is already here and we're making our list and checking it twice. While we might not be able to visit friends and family this year, sending a book picked just for them surely will bring the cheer—or perhaps send one to your very own front door. Our holiday gift guide is full of our top 2020 titles and some bestselling hits you won't want to miss.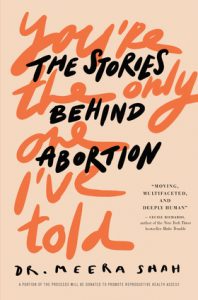 While we think this book should be on everyone's list, this one is for the friend or family member who is always fighting for the rights of themselves and others. Dr. Meera Shah, chief medical officer of Planned Parenthood Hudson Peconic, tells the myriad stories of diverse individuals whose abortion experiences bring vital and threatened reproductive rights to life. Stories have power to break down stigmas and help us to empathize with those whose experiences are unlike our own. They can also help us find community and a shared sense of camaraderie over experiences just like ours. You're the Only One I've Told will do both.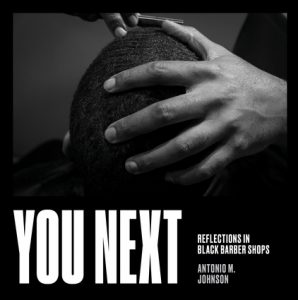 You Next is not just for the coffee table book lover in your life, but also for the shutterbug or those who love embracing one's culture. Antonio M. Johnson has come to understand that barber shops are more than places simply to get a cut. They are about the only spaces in American life created where Black men can speak and receive feedback about who they are, who they want to be, and what they believe to be true about the world around us. The interpretation of the barber shop as community center falls short of capturing what they really are for so many Black men: sanctuaries in a hostile land. You Next is an intimate photographic exploration of the ways Black barber shops operate as sites for the cultivation of Black male identity and wellness in major US cities.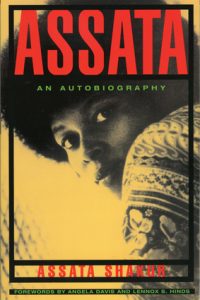 This classic title is for those who recently joined the Black Lives Matter movement and are looking to learn more on Black leaders and the civil rights movement. Assata is an intensely personal and political autobiography that belies the fearsome image of JoAnne Chesimard long projected by the media and the state. With wit and candor, Assata Shakur recounts the experiences that led her to a life of activism and portrays the strengths, weaknesses, and eventual demise of Black and White revolutionary groups at the hand of government officials. The result is a signal contribution to the literature about growing up Black in America that has already taken its place alongside The Autobiography of Malcolm X and the works of Maya Angelou. Two years after her conviction, Assata Shakur escaped from prison. She was given political asylum by Cuba, where she now resides.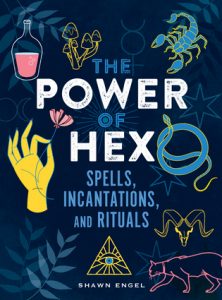 Halloween isn't the only time to cast a spell. For that witchy friend of yours, check out The Power of Hex. Author Shawn Engel shows young witches how to use their own power in an inclusive way and empowers them to create their own spells with their new knowledge. Beginning with the definition of hexing, unpacking the ethics, and showing how disenfranchised groups have used this type of magic throughout history for protection, The Power of Hex leads into modern takes on the practice. From there, an overview of focusing energy in different rituals leads into four main spell chapters, rounding out to a chapter dedicated to building your own spells using aligned ingredients.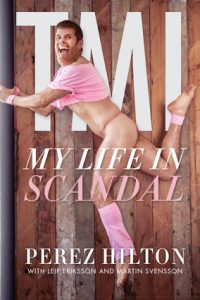 Have that one friend who is always up to date on the latest celebrity gossip? Then their match couldn't be anyone other than Perez Hilton. TMI is the story of how Mario Lavandeira became Perez Hilton, the world's first and biggest celebrity blogger. With Perez's help, many promising young artists reached the masses. Soon Perez was a Hollywood insider, but after a dramatic fallout with Lady Gaga, his blog became increasingly mean. When people called him a bully and a hypocrite for outing gay celebrities, Perez was forced to reevaluate not only his alter ego, but also himself. TMI reveals the man behind the blog in a new, revealing, and still juicy memoir.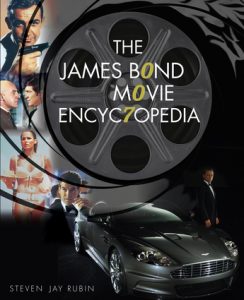 Obsessed with 007 or know someone who is? Look no further. The James Bond Movie Encyclopedia is the completely up-to-date edition of author Steven Jay Rubin's seminal work on the James Bond film series. It covers the entire series through No Time to Die. Packed with behind-the-scenes information based on interviews with the cast and filmmakers, fascinating facts, trivia, bloopers, classic quotes, character bios, and cast and filmmaker bios, it showcases the type of exhaustive research that has been a hallmark of Rubin's work in film history. It also features hundreds of rare and unusual still photographs of the participants both in front of and behind the camera.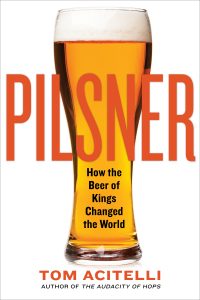 If you have a craft beer lover in your ranks, remind them which brew is the beer of kings with Pilsner. Tom Acitelli, author of the acclaimed craft beer history The Audacity of Hops and the James Beard Award finalist American Wine, pops the top on new insights into the pilsner style and into beer in general through a character-driven narrative that shows how pilsner influenced everything from modern-day advertising and marketing to immigration to today's craft beer movement.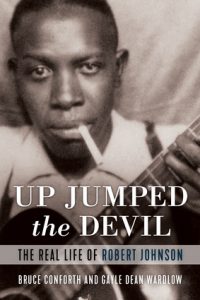 This one goes out to all the blues fans. Up Jumped the Devil is the definitive biography of blues legend Robert Johnson and is an essential story of blues lore, Black culture, and American music history. This is the first book about Johnson that documents his lifelong relationship with family and friends in Memphis, details his trip to New York, uncovers where and when his wife Virginia died and the impact this had on him, fully portrays the other women Johnson was involved with, and tells exactly how and why he died and who gave him the poison that killed him.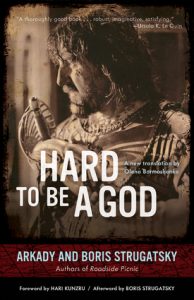 No sci-fi buff's collection is complete without an Arkady and Boris Strugatsky novel. The Strugastskys are considered Russia's greatest science fiction novelists and their 1964 novel Hard to Be a God is considered one of the greatest of their works. It tells the story of Don Rumata, who is sent from Earth to the medieval kingdom of Arkanar with instructions to observe and to influence, but never to directly interfere. Masquerading as an arrogant nobleman, a dueler and a brawler, Don Rumata is never defeated but can never kill. With his doubt and compassion, and his deep love for a local girl named Kira, Rumata wants to save the kingdom from the machinations of Don Reba, the First Minister to the king. But given his orders, what role can he play? This new edition—translated by Olena Bormashenko, whose translation of the authors' Roadside Picnic has received widespread acclaim, and supplemented with a new foreword by Hari Kunzru and an afterword by Boris Strugatsky, both of which supply much-needed context—reintroduces one of the most profound Soviet-era novels to an eager audience.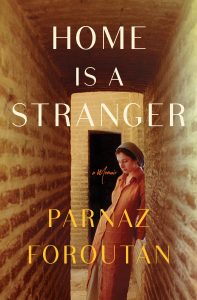 Have a friend who's always traveling? If they're struggling being stuck in one place for too long, Home Is a Stranger is the perfect travel nonfiction for them. Unmoored by the death of her father and disenchanted by the American Dream, Parnaz Foroutan leaves Los Angeles for Iran, nineteen years after her family fled the religious police state brought in by the Islamic Theocracy. From the moment Parnaz steps off the plane in Tehran, she contends with a world she only partially understands. Struggling with her own identity in a culture that feels both foreign and familiar, she tries to find a place for herself between the American girl she is and the woman she hopes to become.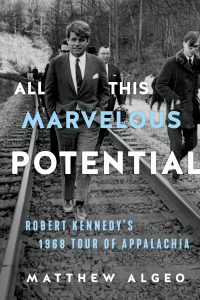 For the history buff on your list, All This Marvelous Potential provides a new portrait of Robert Kennedy, a politician who, for all his faults, had the uncommon courage to stand up to a president from his own party and shine a light on America's shortcomings. Matthew Algeo meticulously retraces RFK's tour of eastern Kentucky, visiting the places he visited and meeting with the people he met. Algeo explains how and why the region has changed since 1968, and why it matters for the rest of the country.  The similarities between then and now are astonishing: divisive politics, racial strife, economic uncertainty, and environmental alarm.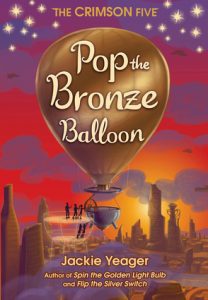 For your young inventors who are seeking a new adventure. In Pop the Bronze Balloon, the Crimson Five make their International Debut! Kia Krumpet and her team of young inventors embark on the Swirl and Spark Creativity Tour, the highest level of the Piedmont Challenge. To solidify their spots at the Piedmont Inventor's Prep School once and for all, they're challenged to create a final life-changing invention with Team France and Team Switzerland. Everything changes when the Crimson Five discover that someone else is pulling the strings in the competition and a hidden invention with a secret.  
Check out the full series here.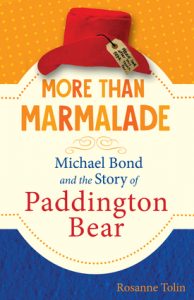 If you have a young one who won't put down their favorite teddy bear, this one is for them. An incredible true tale, More than Marmalade: Michael Bond and the Story of Paddington Bear is the first biography about the writer behind the beloved series. Author Rosanne Tolin reveals how world history, Bond's life experiences, and 1950s immigrant culture were embedded into Paddington's creation, bringing middle-grade readers a delightful, informative, and engaging book with a timely message of acceptance.