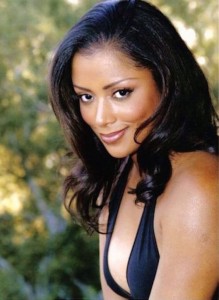 As a member of Michael Jackson's inner circle, Shana Mangatal witnessed firsthand his chart-topping hits, groundbreaking albums, and subsequent world tours—as well as his scandals, lawsuits, and addictions. She felt both the pleasure and the pain of being romantically involved with the most famous man in the world. In her new memoir Michael and Me: The Untold Story of Michael Jackson's Secret Romance, Shana finally publicizes her well-kept secret. The book officially pubs today, August 29th—Michael's birthday.
We asked Shana if she would compile a playlist of songs for the book that we could share here. See her picks below of songs that are either featured in the book, or that are meaningful to Shana because they carry memories of Michael.
"Too Shy to Say" by Stevie Wonder
I remember playing this song constantly when Michael started coming into where I was working and flirting with me. The lyrics expressed perfectly what I was feeling at that time in regards to Michael. "I can't go on this way, being just too shy to say . . ." All I wanted was for him to know that I felt the same for him as he obviously did for me. It was torture not having the courage to say anything!
"One Day I'll Fly Away" by Randy Crawford
I remember listening to this song over and over again the weekend the 1993 allegations surfaced against Michael. Those allegations completely devastated him and I witnessed him change from a happy-go-lucky, bubbly guy to someone who had nothing but sadness in his eyes and pain in his voice. I knew that things could never have that sweet, innocent hope they once had. This song and the lyrics hit me so hard that weekend; all I wanted to do was "fly away" and go back to happier times with Michael.
"I'm Not in Love" by 10cc
This song stops me in my tracks whenever I hear it. During one of my phone conversations with Michael, he was blasting this song in the background. While writing Michael and Me, I searched for the song and the lyrics to remind myself how I felt during the conversation. To my surprise, the lyrics expressed exactly how I always thought Michael felt in trying to run from his feelings: "I'm not in love," "Don't tell your friends about the two of us," and, "You'll wait a long time for me," lyrics that try to convince not only his love interest but himself that his feelings didn't mean anything. I always felt Michael never felt worthy of real love and always ran away from those he truly cared for and who cared about him, making excuses in his mind as to why it wouldn't work.
"Here You Come Again" by Dolly Parton
Michael had a way of always reappearing whenever I had started to move on. "Just when I've begun to get myself together," Dolly sings, "All you have to do is smile that smile and there goes all my defenses." Yeah, all Michael had to do was smile . . .
"Give in to Me" by Michael Jackson
This is one of my all-time favorite Michael Jackson songs. I always loved Michael's more hard hitting rock songs. The lyrics, the music, and his voice blend together to create one of the most powerful songs ever written. The lyrics perfectly express Michael's personality. "Don't try to understand me . . . love is a feeling." Michael's vocals are filled with passion, pain, and desire. It's a masterpiece.
"I Never Dreamed You'd Leave in Summer" by Stevie Wonder
When Stevie sang this song at Michael's memorial, I lost it. "I never dreamed he'd leave that summer"; that lyric cut right to the core of the exact emotions I was feeling at that moment, in the summer of 2009. It was the perfect song for the moment and it created a surreal feeling of sadness and regret that I will never forget.
"They Won't Go When I Go" by Stevie Wonder
When Stevie sang this song at Michael's memorial I looked around the Staples Center and saw so many of Michael's so-called friends who had deserted him in his times of need. There they all were, with their faces filled with guilt. I felt that if those exact people had been there for him all along, we wouldn't be sitting there mourning him. Stevie sings, "The greed of man will be far away from me and my soul will be free." I know that Michael's soul is now free and far away from all of the pain and the "lying friends wanting tragic ends."
---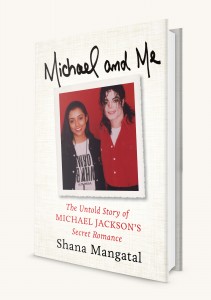 Shana Mangatal's memoir Michael and Me officially pubs August 29 in honor of Michael Jackson's birthday. It's available wherever books and e-books are sold.
Follow Shana on Twitter and Instagram.