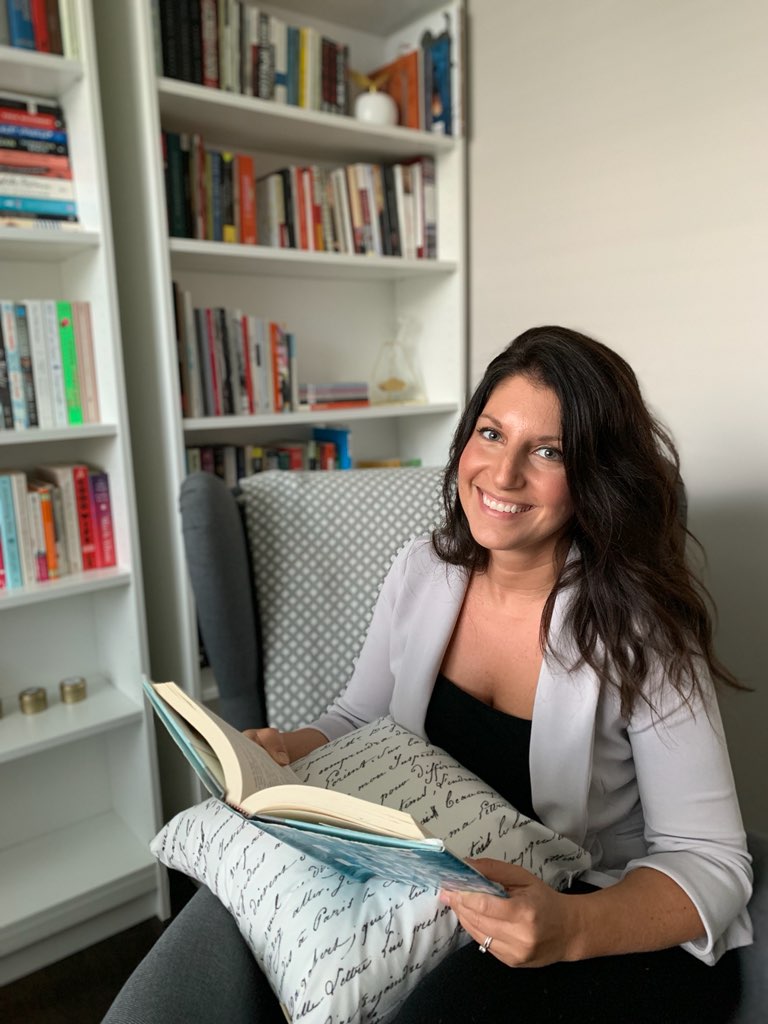 If you've perused the most recent issue of Publishers Weekly, you may have seen that our marketing director, Andrea Baird, was selected as a PW Star Watch honoree! A true star in her field, Andrea is always on the move, but even with her crazy schedule, she took the time to answer a few questions about her journey in publishing and provided some insights into the wonderful world of nonfiction book marketing.
What drew you to working in book publishing and specifically marketing?
I've been in love with reading since I was a little kid and grew up wanting to be a writer. When I started studying writing and literature more seriously, I realized I was constantly gravitating to the business side of books. Marketing in particular I appreciated because it combined my love of writing with ads and campaigns, my event experience for author tours, and interest in helping authors with the "what now" part of having finished a book. I also like the essential nature of marketing to work with every other department in publishing to produce the best possible results for a book.
What does a typical work day look like for you?
(Ha!) There really isn't one. My morning starts with an americano and some e-mails and then generally spins into a series of meetings. Our department is a very on-the-go group. We keep busy brainstorming and communicating with other departments, climbing on furniture for social media shoots, meeting with partners, managing our books' campaigns to make sure everything is on track. We also work a lot with our design team on advertising campaigns and author collateral material.
What's your favorite part of the job?
It's twofold. I love the relationships I've built since I started in the industry. I truly believe I have the best coworkers and team on the planet. I'm also lucky to work with a lot of wonderful authors, bookstore managers, and corporate partners. My other favorite part is attending a book event and getting to see the excitement people have for that author or project. It's a very fulfilling part of a busy campaign.
What trends have you noticed emerging in book marketing?
We've obviously seen that social media is here to stay. It's a driving factor in book proposals and provides a fountain of new opportunities for marketing campaigns. The importance of a book's metadata has also never been higher even while in some ways major digital sellers are cutting back on your feed options to make that searchability space more competitive. My favorite trend though is the importance of cause-based reading. We no longer just have to appeal to a reader's interest in a story, but in nonfiction there's a do-good drive that's fueling book audiences and you have to know how to appeal to that, which I hope will create a wider scope for activism and charity within publishing.
What are your top five favorite books?
Get out of here! My five favorite? That's pretty much impossible to pick. I get overly attached to a good story. I don't know if I can commit to a top five, but a few definitely stick out on the list. I'm a big Salinger, Capote and Bukowski fan. I've reread Ohio by Stephen Markley five times this year. I've never been able to get Fates and Furies by Lauren Groff out of my head. I quote Stephanie Danler's Sweetbitter regularly. Do you want me to keep going? Our blogs have a word count limit don't they?