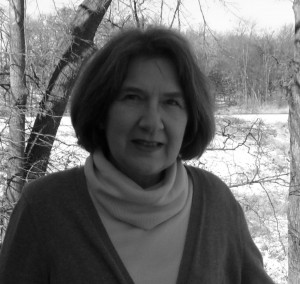 They were called sleuths in skirts, guardettes, copettes, and police in petticoats. It would be a long time—well over 150 years—before women in law enforcement were known simply as police officers. Balancing the stories of trailblazers from the past with those of today, Women in Blue: 16 Brave Officers, Forensics Experts, Police Chiefs, and More, the most recent addition to the Women of Action series, gives young adult readers the opportunity to be inspired by 16 real women's storied careers as civil servants. Author Cheryl Mullenbach was kind enough to answer a few of our questions about her research for the book and what she learned along the way.
Why did you want to write this book?
I decided to write Women in Blue because I ran across some articles in an old newspaper about a woman named Isabella Goodwin who was a police detective in New York City in the late 1800s. She had been instrumental in solving an especially baffling case and went on to serve for 30 years. At her retirement she said, "My experiences would fill a book." I was intrigued! It  got me wondering about other untold stories of women who had served in law enforcement. And I became curious about how things had changed in police work since Isabella's day. [Read Isabella's profile from the book.]
How did you choose the women you profiled?
I profile 16 individuals in Women in Blue, but I could have included many more. I wanted to highlight the progression of the role of women in law enforcement over the decades, so half of the women are from the past. (They were referred to as "police in petticoats" and "sleuths in skirts.")  Also, I thought it important to showcase a variety of careers within law enforcement. And I wanted to include women from a range of ages, backgrounds, and locations. It wasn't difficult to find individuals who were passionate about their work and who could lend perspective to challenges they faced as women in a male dominated arena.
Was there a favorite subject among them, for you?
They were all inspiring and courageous individuals. Researching Moira Smith, the only female NYPD officer to die in the line of duty on 9/11, was one of the most moving experiences for me. Interviewing her close friends, husband, and 16-year-old daughter (who was only 2 at the time of Moira's death), was heartbreaking and uplifting at the same time.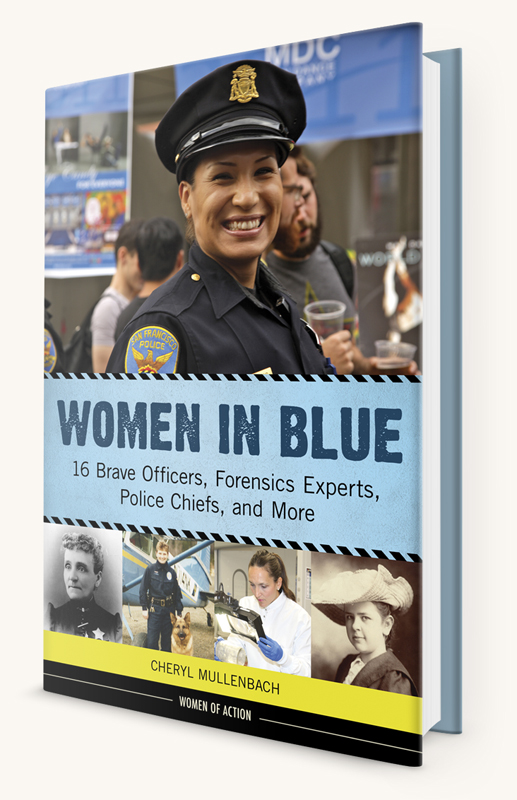 Did you come across anything in your research that surprised you?
I was surprised to learn of the role the Woman's Christian Temperance Union (WCTU) played in advocating for matrons in jails and prisons. It pressured wardens and jailers to employ women who could look after the needs of female prisoners. When they cited financial constraints as rationale for NOT hiring females, the WCTU sometimes paid salaries of female employees.
Why do you think young women should consider careers in law enforcement?
The women profiled in Women in Blue come from very diverse educational backgrounds—accounting, psychology, art, and aviation among others. They work in a variety of environments and sometimes followed unusual pathways to their careers. But I saw a common thread in the women who worked in law enforcement in the past and their contemporaries. They believe they are making a difference in the world.
-Caitlin Eck
---
"Young women considering careers in law enforcement will be empowered by the women profiled here." —Booklist
"A suitable introduction to the field of law enforcement with a salutary, rarely seen focus." —Kirkus Reviews
"Mullenbach offers frank and honest stories of the personal sacrifices made by these women as they achieved their professional goals." —School Library Journal
Cheryl Mullenbach is the author of Double Victory (also part of the Women of Action series), The Industrial Revolution for Kids, and The Great Depression for Kids. Women in Blue officially publishes in May and will be available wherever books (and ebooks!) are sold.