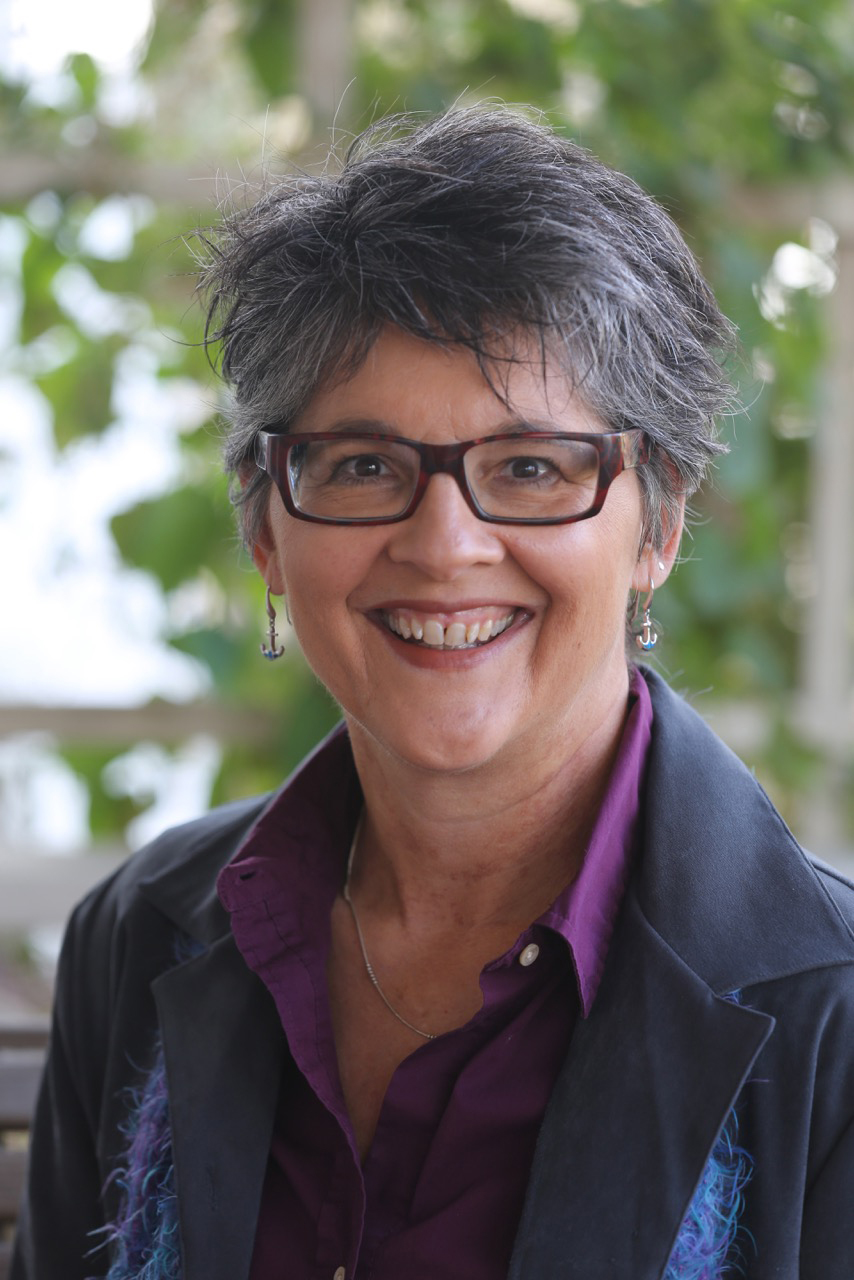 Rachel Alexandra grew from a knock-kneed foal abandoned by her mother into an athlete that dominated every filly on the track, but she still wasn't allowed to compete against the colts. When a new owner saw her potential, Rachel and her team lined up against competitors threatened by her speed and defiance. She went on to win the Preakness, the first filly to do so in 85 years, and the Woodward, a feat never before achieved by a filly, along with the 2009 Horse of the Year award and the cover of Vogue magazine. In this new account for young readers, Alexandra the Great: The Story of the Record-Breaking Filly Who Ruled the Racetrack tells the story of a horse who showed people exactly what it means to "run like a girl."
Author Deb Aronson talked to us about her introduction to the world of Thoroughbred racing and what two-legged readers can learn from a four-legged diva.
What first drew you to horse racing, and how did you decide to write about Rachel Alexandra?
People assume that I grew up loving horses, but before this project I just knew they had four feet, a long swishy tail and liked to eat grass.
I really came to Rachel Alexandra's story by a back door. I am a profile writer by occupation and I have always been drawn to stories about women who excel in traditionally male fields, as well as people who are not necessarily household names but are doing unusual and interesting things.
At the time that Rachel Alexandra was racing and the newspapers were full of her exploits, I was trying to decide on the subject of my first book project. I found that her athleticism and her "in your face" approach to racing male horses really got my blood pumping.
I will say, the first time I stood at a track and heard the thunder of the horses' hooves in the quiet of the dawn, it was thrilling. I understood a little bit then why people are drawn to the sport.
Rachel Alexandra is an eloquent name, and there can be some rather elaborate racehorse names out there. If you had to create one, what would it be?
Nothing Ventured, Nothing Gained would be good except people might shorten it to "Nothing," which wouldn't be so great. Imagine cheering, "C'mon Nothing, you can do it!"
Or Sailor Girl, or Guppy, or Gal-Up.
You worked a lot with Rachel Alexandra's jockey, Calvin Borel, while writing this book. What was his relationship with Rachel Alexandra like?
People love Calvin because he is so emotional and it's beautiful to watch that pure joy, completely uncalculated, and no embarrassment or apologies on his part. He has so much enthusiasm for the sport and just deep, deep love for Rachel.
Even before he was her jockey, Calvin noticed her, so on some level that potential for a close connection was there even before the beginning.
I wonder sometimes if he bonded with Rachel because she was a filly. Rachel was his girl, in a way.
Calvin is a really smart guy. He sees every little thing in a horse and how it runs, so he could easily have been drawn to her smooth and long stride and her brains. Definitely her brains.
You have some gorgeous color photos in the book, including one of a young girl holding a sign that says, "Yeah I run like a girl, try to keep up!" Do you have a favorite picture?
I have many photos that are my favorite, but with that one I thought, "If I can get permission to use that photo, the rest is gravy." Bill Denver, track photographer at Monmouth, was very generous to let us use that photo.
There is a photo by Bill of Rachel looking completely and totally silly, with her tongue flopping around and her eyes rolling. We didn't include it in the book, but it's a fun one!
The other photo I just love is the one of Calvin so far ahead of the field in the Kentucky Oaks that the other horses are barely in the field of vision. That one is by Michael Andruso.
I'd love to hear from readers which photos they liked the best.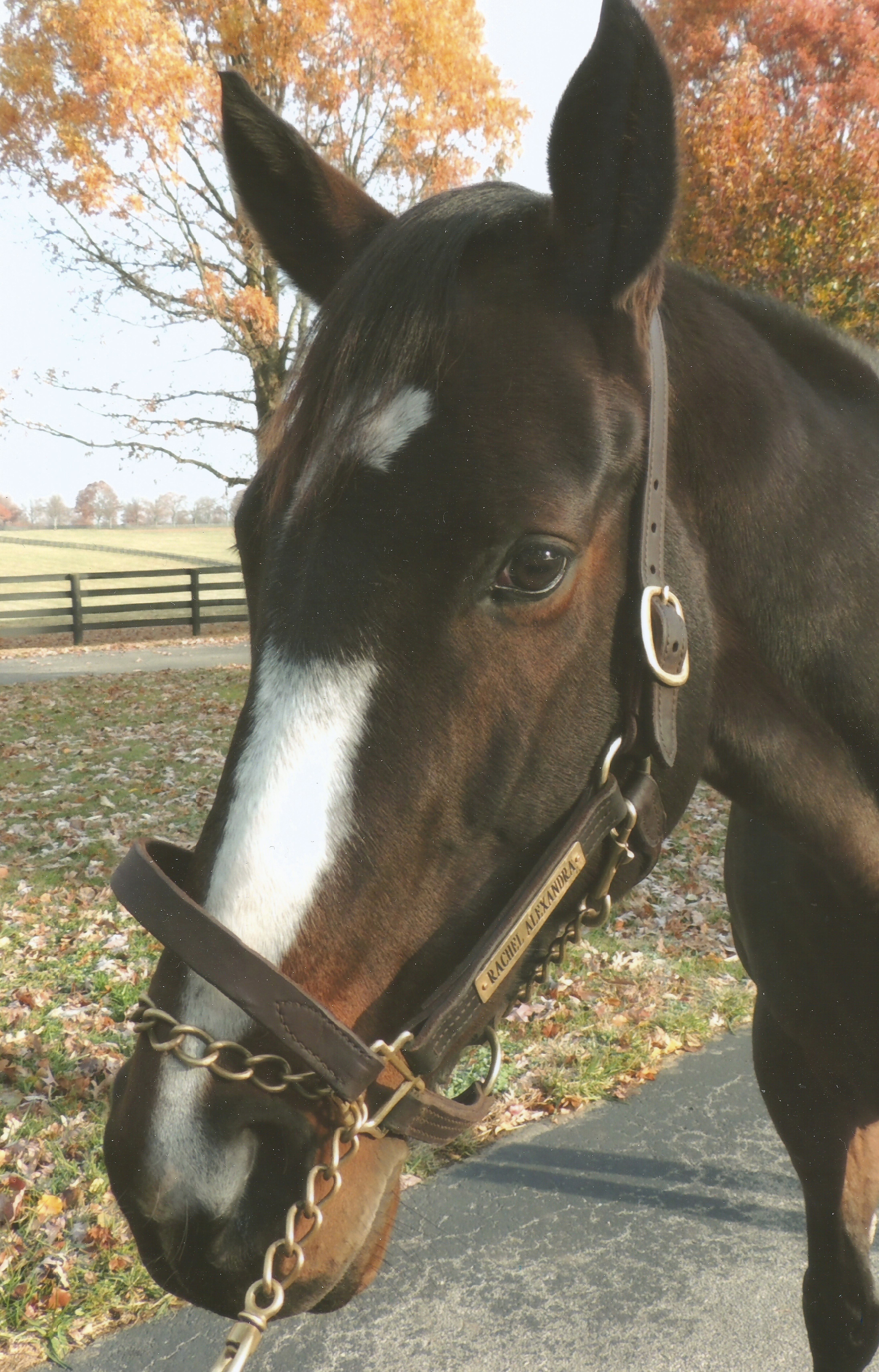 After one race where Rachel Alexandra beat the colts, commentators falsely claimed she raced against a "mediocre field" of male horses to downplay her huge victory.  Would you say that fillies and (human) female athletes face similar challenges with media perception?
I would say that women (and fillies) often have to be twice as good to be considered even worth being on the field. I am often reminded of the line about Fred Astaire: "Sure he was great, but don't forget Ginger Rogers did everything he did backward. . . and in high heels!"
I think that feeling reflects how professional women athletes get paid a fraction of what their male counterparts are paid. I'm sure there are all kinds of rationalizations for why that is, but it certainly sends a message that women are "less."
In regards to horses, the owner of the winning Derby horse earns something like $1.4 million in 2016 versus the Oaks, where the winning owner earns $400,000.  That's all I'll say there.
What was the best part of writing this book?
There were two best parts about writing this book. First of all, I knew absolutely nothing about Thoroughbred racing when I started and I loved getting to meet so many people who were willing to share their time and knowledge about this completely alien world.
The second best part about writing this book is that it was the first book project I did in which I had the idea, pursued it on my own—I had no publisher and no agent at the beginning—and not only finished it but sold it.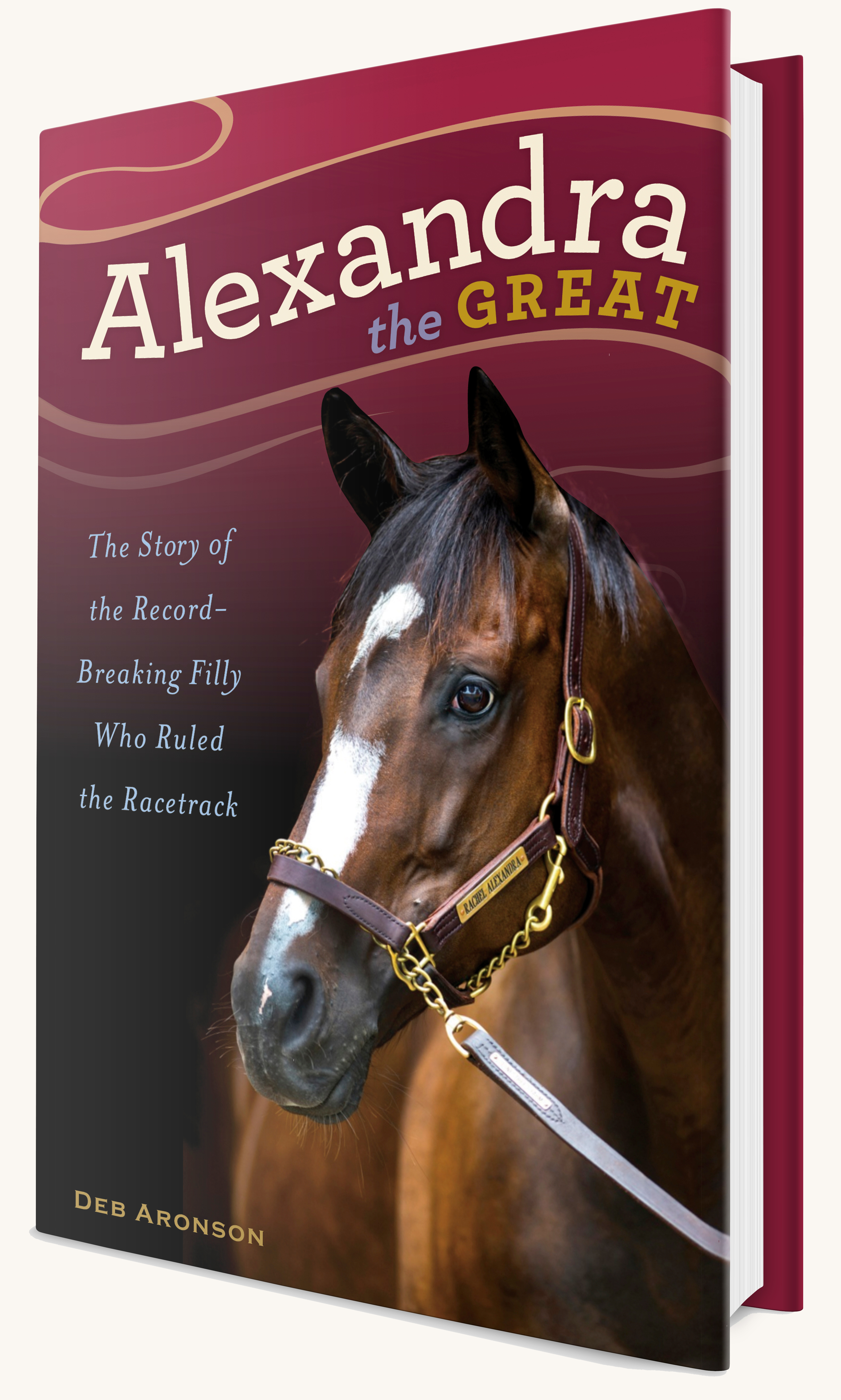 These two experiences are connected because when the going got tough, and I lost faith that I'd ever successfully publish this story, I remembered all the people who had opened up their world to me, and I knew I couldn't let them down. That kept me going and, I think, is the main reason I succeeded.
What do you hope young readers take away from this biography?
What appealed to me about this story is that here was a strong, dominant, athletic female who wasn't afraid to do her best. She was not seeking approval from others. She was not friendly; she was a diva, so she knew she was good. At the risk of anthropomorphizing here, I liked that aloofness about her. And the idea that even a fashion magazine could celebrate this muscled, big female on their pages underscored that for me.
So I hope young girls—and boys too, maybe more so—take away the message that girls are as good as boys. They can compete, they have strengths, they should not be dismissed because they are girls. I think boys need to learn that message even more than girls do, quite honestly. If the boys and men in our lives don't support the idea that we (females) should have equal opportunities, then we are fighting a losing battle.
---
Deb Aronson is a freelance writer who specializes in stories about people and animals who have accomplished remarkable things. She is the author of the middle-grade biography E. B. White and a contributor to Muse, a science magazine for middle-grade readers
"This fascinating book will have you cheering, pumping your fist, and holding your breath as Rachel Alexandra races her way into your heart and stays there."  —Maggie Dana, author of the Timber Ridge Riders series
"Ms. Aronson's telling of Rachel Alexandra's story proves that the best athletes can be role models, and sometimes those athletes need not be human to inspire us." —Brendan O'Meara, author of Six Weeks in Saratoga: How Three-Year-Old Filly Rachel Alexandra Beat the Boys and Became Horse of the Year
Alexandra the Great goes on sale March 1, and will be available wherever books and e-books are sold.