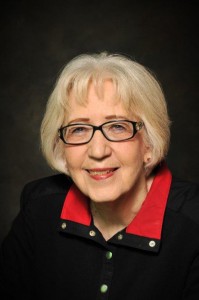 When Ada Blackjack and the four other members of a Canadian team first stepped foot on Wrangel Island, north of Siberia, in 1921 to claim its craggy Arctic terrain for Great Britain, they had no idea how doomed their expedition was. Blackjack, an Inuit woman, was along to cook and sew in order to make money for the care of her ailing son back in Alaska, and the men were tasked with establishing a camp on the island to prove that the polar climate was livable. However, once their initial food supply ran out, the four men failed to hunt and store enough meat to last the crew through the winter months, when game became much scarcer.
Blackjack was particularly unprepared for the treacherous mission, but as the others died off or disappeared looking for help, she eventually taught herself to hunt, and she even improved her shelter by building a stove out of tin cans. Determined to see her son again, she emerged two years later as the sole survivor of the ordeal when another ship reached the island with more supplies, and the experience earned her international attention.
Peggy Caravantes has revived Blackjack's tale for YA readers in Marooned in the Arctic: The True Story of Ada Blackjack, the "Female Robinson Crusoe,"  the newest addition to our Women of Action series. The book pieces together the scant details of Ada's youth, offers a look at the lives of the of the four men she accompanied on the ill-fated expedition, and explores how she learned to endure, alone, in a frozen land. Caravantes sat down recently to discuss her research for the project and her reasons for sharing such an intense life story with middle grade and teen readers.
How did you first come across Ada's story, and why did you decide to write about it?
Someone always asks where I first got the idea for a particular person. Unfortunately, I usually­—as in this case—can't remember the first time. I do a lot of searching for biography topics, and often names I finally use are a serendipitous gift that turn up when I'm searching for someone else. What I can tell you is that Ada Blackjack initially appeared as one of twelve women in a collective biography I was writing about daring women. I had submitted the book to [Chicago Review Press editor] Lisa Reardon for consideration. She did not take that book, but she particularly liked Ada's story as told briefly in the collection. She asked me if I would like to write an entire book on Ada. To make a long story short, we have Marooned in the Arctic.
What was the research process for the book like? How did you track down the diaries and other personal materials of Ada and the other members of the expedition?
The research process for this book was really exciting because of the primary resources that I was able to obtain. One of my biggest helps was Lynn Thompson, assistant director of the public library in New Braunfels, Texas, [expedition member] Milton Galle's hometown. She had assisted Jennifer Niven with her adult book [Ada Blackjack: A True Story of Survival in the Arctic] and had accumulated her own research materials, which she generously shared with me.
What sorts of materials did she have?
Copies of letters and telegrams exchanged between [expedition sponsor] Vilhjalmur Stefansson and the Galle family. I also received help from the staff in the Rauner Special Collections of Dartmouth College Library and from staff in the library archives of East Carolina University. From these two universities I obtained copies of Ada's diary and of the remnants of Milton Galle's diary as well as many of the photos in the book. Stefansson's book The Adventure of Wrangel Island contained large portions of Lorne Knight's diary.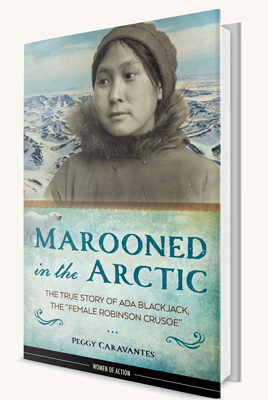 Ada nursed expedition member Lorne Knight during his slow death from scurvy. Between that experience and worrying about the real possibility of a polar bear attack, her story gets pretty intense. Why was it important to you to share it specifically with a YA audience?
Despite her grim circumstances, I think Ada Blackjack serves as a role model for today's girls and young women. She endured all that she did because she was a good mother who wanted to get medical care for her son. A promise was important to her and even though the men did not hire other Inuits, she stayed with the expedition. She practiced the Christian beliefs she had learned in the orphanage and her beliefs sustained her throughout the ordeal of nursing Lorne Knight to his death and then being stranded alone. Upon her return home, she continued with her quest to get treatment for her son. She endured harsh criticism and poverty to accomplish this. I believe that these are all traits that my readers would consider and perhaps put into practice.
Did you have to leave out any details that might have been too grisly for younger readers?
No, I did not omit anything because of its grisly nature. That is one thing I especially appreciate about Chicago Review Press: they want a truthful picture of biography subjects, warts and all.
-compiled by Geoff George
---
Marooned in the Arctic officially publishes on March 1, 2016.
[Buy it now, $20]  [Request a review copy]
"Ada's courage in the face of seemingly insurmountable odds makes for a worthy read." —Kirkus Reviews
"Historical photos, contextual sidebars, and extensive source notes round out a fascinating portrait of a young woman who showed strength and fortitude when thrust into a perilous environment." —Publishers Weekly