Almost 50 years ago today, Tommie Smith and John Carlos raised their fists in solidarity with the black power movement, one of the most iconic moments in sports activism. Bob Burns's book The Track in the Forest: The Creation of a Legendary 1968 US Olympic Team describes how the 1968 US men's Olympic track and field team came together atop Echo Summit, taking a moment of refuge during one of America's most turbulent years.
Here Bob shares what attracted him to the story and his thoughts on how the story relates to today's political climate.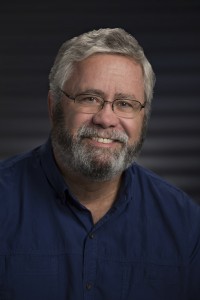 What drew you to this story?
There may never be another year like 1968, just as there may never be another Olympic team as dominant as the men's track team that represented the United States in Mexico City. Time will tell. But there will never be a sporting event ever again being held at a site as breathtaking or implausible as the one chosen to select that team. Echo Summit was "magical – a fantasy," in the words of high jumper Dick Fosbury. I wanted to bring that forgotten setting to life and try to place it in the context of the times.
How does the story behind Tommie Smith and John Carlos relate to modern activism by athletes?
The fallout Smith and Carlos experienced is a reminder that a large percentage of Americans resent any political intrusions into their fun and games. Little has changed in that regard.
What do you think makes Echo Summit such a special place? What went into getting it designated as a Historical Landmark?
Echo Summit is a mountain pass overlooking Lake Tahoe near the California-Nevada border. The summit itself is nothing out of the ordinary. Thousands of cars rush by every day. The view of the Tahoe basin just around the end is what's visually spectacular. In 2014, I worked with the California Department of Parks and Recreation and the US Forest Service in having the site designated a California Historical Landmark. A bronze plaque is set in a granite boulder just off Highway 50, citing the historical significance of the 1968 Olympic trials and high-altitude training camp.
What five people—living, dead, fiction, nonfiction—would you have over for
your dream dinner?
Mark Twain, Abraham Lincoln, George Orwell, Molly Ivins and Barack Obama.
What do you hope readers take away from reading your book?
I hope they gain a greater appreciation for the motivations and fears that inspired a remarkable group of individuals in their Olympic dreams.
The Track in the Forest: The Creation of a Legendary 1968 US Olympic Team is available wherever books are sold.