Chicago Review Press celebrated our 45th Anniversary in 2018 and to round out another exciting year, publisher Cynthia Sherry has some words to say about where we've come from and where we're going. Read below to take a walk down memory lane!
Spring & Asura: Poems of Kenji Miyazawa, translated by Hiroaki Sato with an introduction by Burton Watson
Kenji Miyazawa (1896–1933) was a devout Buddhist and dedicated himself to improving the life of the peasants in Iwate, Japan. Published in 1973, this was the first comprehensive book of Miyazawa's poems to appear in English. One of the first books that Chicago Review Press published, this book thus began our tradition of publishing a range of genres, all with the underlying thread of telling important stories that are missing in the world.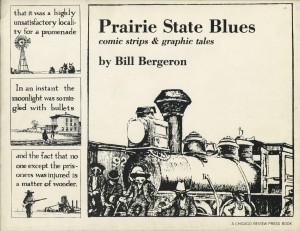 Prairie State Blues by Bill Bergeron
This book published in 1973 was one of the first graphic novels whose interior landscapes of a leviathan Midwest show Bergeron to be the Melville of the comic strip and a master of the Prairie State Blues school of survival.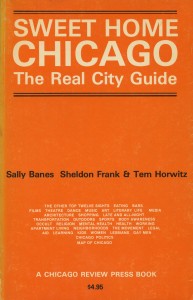 Sweet Home Chicago
First published in 1974, this quirky insider's guide to Chicago was subsequently written and revised every couple of years by the editors and staff of Chicago Review Press with the help of local writers. Everyone wrote a chapter or two on what they were most knowledgeable about, covering neighborhoods, literary life, music, art, film, theater, politics, restaurants, sports, secondhand shopping, you name it. It was a great guidebook for someone just moving to the town.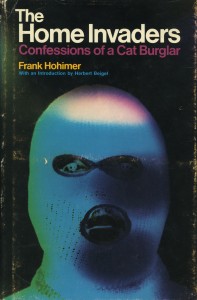 The Home Invaders: Confessions of a Cat Burglar by Frank Hohimer
Michael Mann Productions bought an option on the film rights in 1975 and renewed it for six years before finally bringing out the film Thief in 1981. Based on Hohimer's book, it starred James Caan and Tuesday Weld. Income from that film propelled the company forward in the early days.
Outwitting Squirrels: 101 Cunning Stratagems to Reduce Dramatically the Egregious Misappropriation of Seed from Your Birdfeeder by Squirrels by Bill Adler
The Wall Street Journal called this book "a masterpiece on squirrel strategy." Pulled from the "slush" pile of unsolicited manuscripts by an editorial assistant, this book has gone on to become one of our bestselling titles. Now in its third most cunning edition, it has sold nearly a million copies and made many a backyard birder very happy.
Frank Lloyd Wright for Kids by Kathleen Thorne-Thomsen
First published in 1994, this book launched the For Kids series and was soon followed by Leonardo da Vinci for Kids by Janis Herbert. The success of those two books let us know that kids were hungry for books that didn't talk down to them or shy away from sophisticated topics. We now have more than 80 titles in the For Kids series.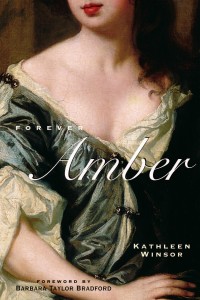 Forever Amber by Kathleen Winsor
This historical romance novel was banned in 14 US states when it first came out but that didn't stop it from becoming a bestseller. It was hidden under many a pillow in the 1940's and '50s. After discovering that it was out of print in paperback, we repackaged and republished it in 2000 as the first book in the Rediscovered Classics series. It continues to be a perennial backlist bestseller for us.
Miles on Miles: Interviews and Encounters with Miles Davis by Paul Maher Jr.  
This collection of interviews by Miles Davis was the first Musicians in their Own Words series title, published in 2008. The most recent title in the series, Joni on Joni by Susan Whitall, was published this November to coincide with Mitchell's 75th birthday.
What's Next for Chicago Review Press?
We're excited about all the great new books we have coming out in 2019, including Rainbow Warrior: My Life in Color by Gilbert Baker, the creator of the Rainbow flag, coming out in June for Pride month. Next year marks the 50th anniversary of the Stonewall uprising and we are going to be celebrating LGBTQ history and the Rainbow flag all year long. I am also thrilled to be publishing The Apollo Missions for Kids by Jerome Pohlen as next year marks the 50th anniversary of Apollo 11 and the first two people to walk on the moon. I'm also excited about Up Jumped the Devil: The Real Life of Robert Johnson by Bruce Conforth and Gayle Dean Wardlow. This biography of Robert Johnson comes out in June and debunks the myths surrounding the legendary blues musician.
Thanks for supporting Chicago Review Press all these years. We are going to keep telling stories of courageous, fascinating people you should know and publishing on the many subjects we are passionate about including science, history, music, entertainment, civil rights, social justice, and much more.