June 14, 2019
•
Collections
Summer Bucket and Book List
By Chicago Review Press
This year, have the best summer by pairing up your bucket list with a new book!
Tell us your favorite summer activity in the comments below for a chance to win a bundle of these books. Contest ends at midnight on Sunday, June 16th. US only. Must "like" our Facebook bucket list blog post and be following our Facebook page to win.
Happy reading while soaking up the sun!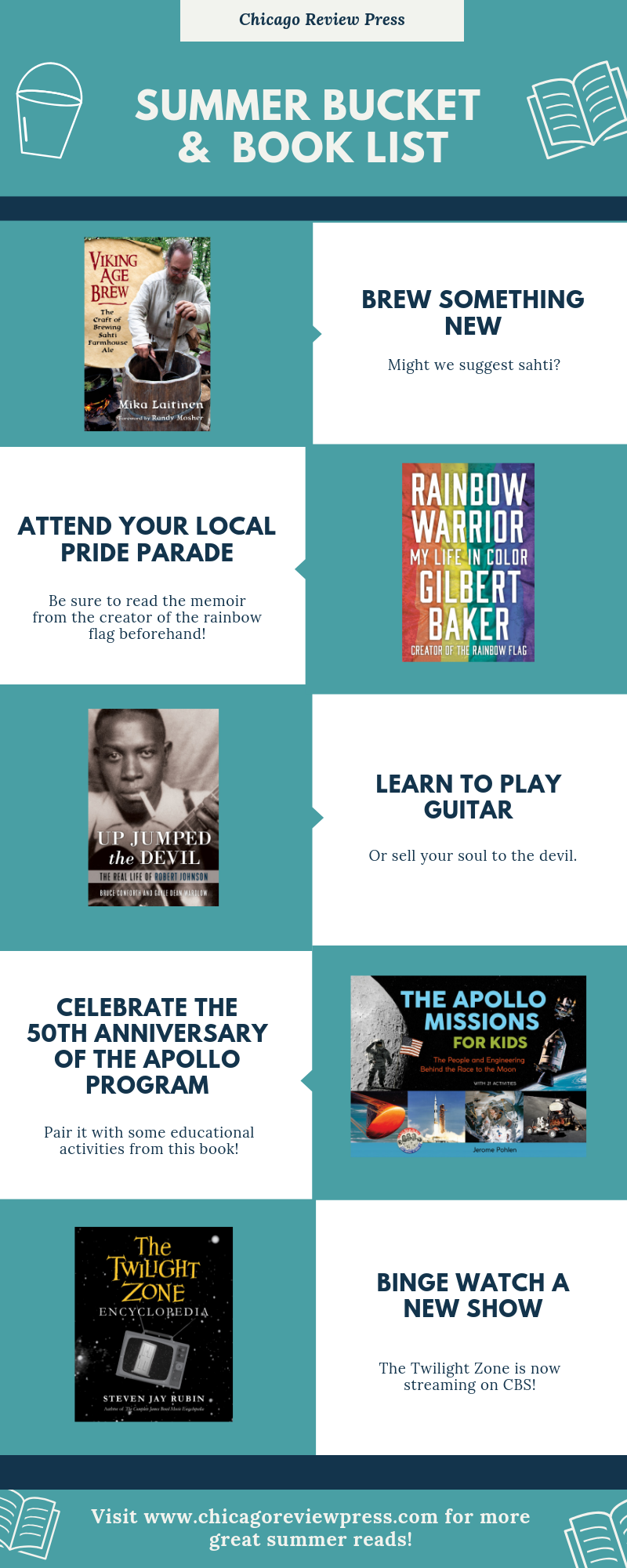 Viking Age Brew: The Craft of Brewing Sahti Farmhouse Ale
Rainbow Warrior: My Life in Color
Up Jumped the Devil: The Real Life of Robert Johnson
The Apollo Missions for Kids: The People and Engineering Behind the Race to the Moon, with 21 Activities
---