To celebrate Black History Month this February, we're featuring a different themed collection of reading recommendations each Monday. For this week's theme, we've rounded up books for kids. Throughout the years, Chicago Review Press has published a versatile collection of books spotlighting African American history for young people. Read below for a few of our favorites.
♦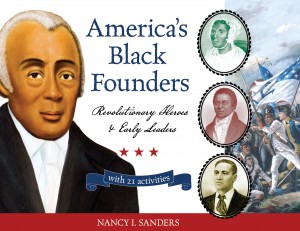 This book celebrates the unsung heroes of our nation's early days, from well-known figures of Phillis Wheatley and Crispus Attucks to the lesser-known individuals.
"Sanders makes excellent use of primary sources, providing the original texts of documents and petitions that demanded equal rights and the abolition of the trans-Atlantic slave trade. She then explains these documents in language contemporary children will understand…" –School Library Journal
♦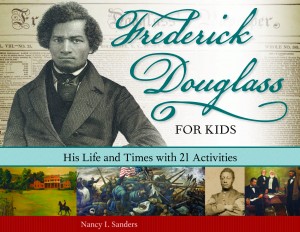 Few Americans have had as much impact on this nation as Frederick Douglass. Born on a plantation, he later escaped slavery and helped others to freedom via the Underground Railroad. In time he became a bestselling author, an outspoken newspaper editor, a brilliant orator, a tireless abolitionist and a brave civil rights leader. Frederick Douglass for Kids follows the footsteps of this American hero.
"Thoughtful and well-researched . . . a thorough and involving examination of a great man, equally suited to individual immersion and classroom collaboration."  —Booklist
♦
George Washington Carver for Kids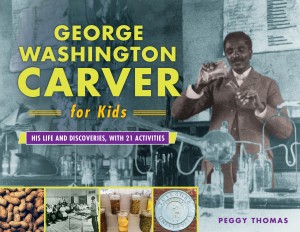 Most know him as the Peanut Man, but George Washington Carver should be better known for so much more. Born into slavery, Carver overcame racial prejudice and became a scientist, teaching at the Tuskegee Institute and eventually revolutionizing the agricultural industry. While we all wait for a long overdue Carver biopic, this book should help familiarize young readers with this brilliant man.
"A clearly written, informative book on Carver's life and work." –Booklist
♦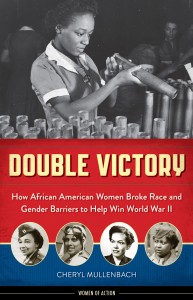 Fans of Hidden Figures will enjoy these profiles of African American women breaking race barrier and gender barriers to help America win World War II.
"Double Victory is a treasure trove of little-known African American history. Cheryl Mullenbach reveals the stories our parents and grandparents were too humble to tell. Read this book and, no matter how much you think you know, you will learn something new."  —Sherri L. Smith, author, Flygirl
♦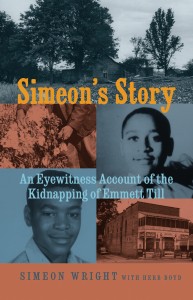 The murder of Emmett Till was a catalyst for the civil rights movement. In this memoir, Emmet's cousin Simeon Wright provides an eyewitness account of the pivotal events. His straightforward, honest account contextualizes what happened, helping young readers understand history to a fuller extent.
"Fascinating. . . . Simeon Wright is just the latest in a long line of writers who find the Emmett Till story compelling, but his perspective and proximity are critical to a full understanding." —Chicago Tribune
♦
Ego-Tripping and Other Poems for Young People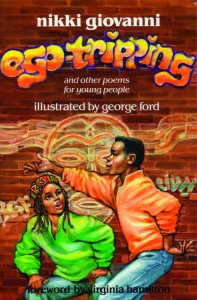 This updated edition of Nikki Giovanni's poems was published in 1993, but they remain forever relevant and empowering. Virginia Hamilton writes in the foreword, "In Giovanni's ego-tripping, young people are taught how to live, to know, and to remember who they are. There is deliverance for them in these poems of struggle and liberation."