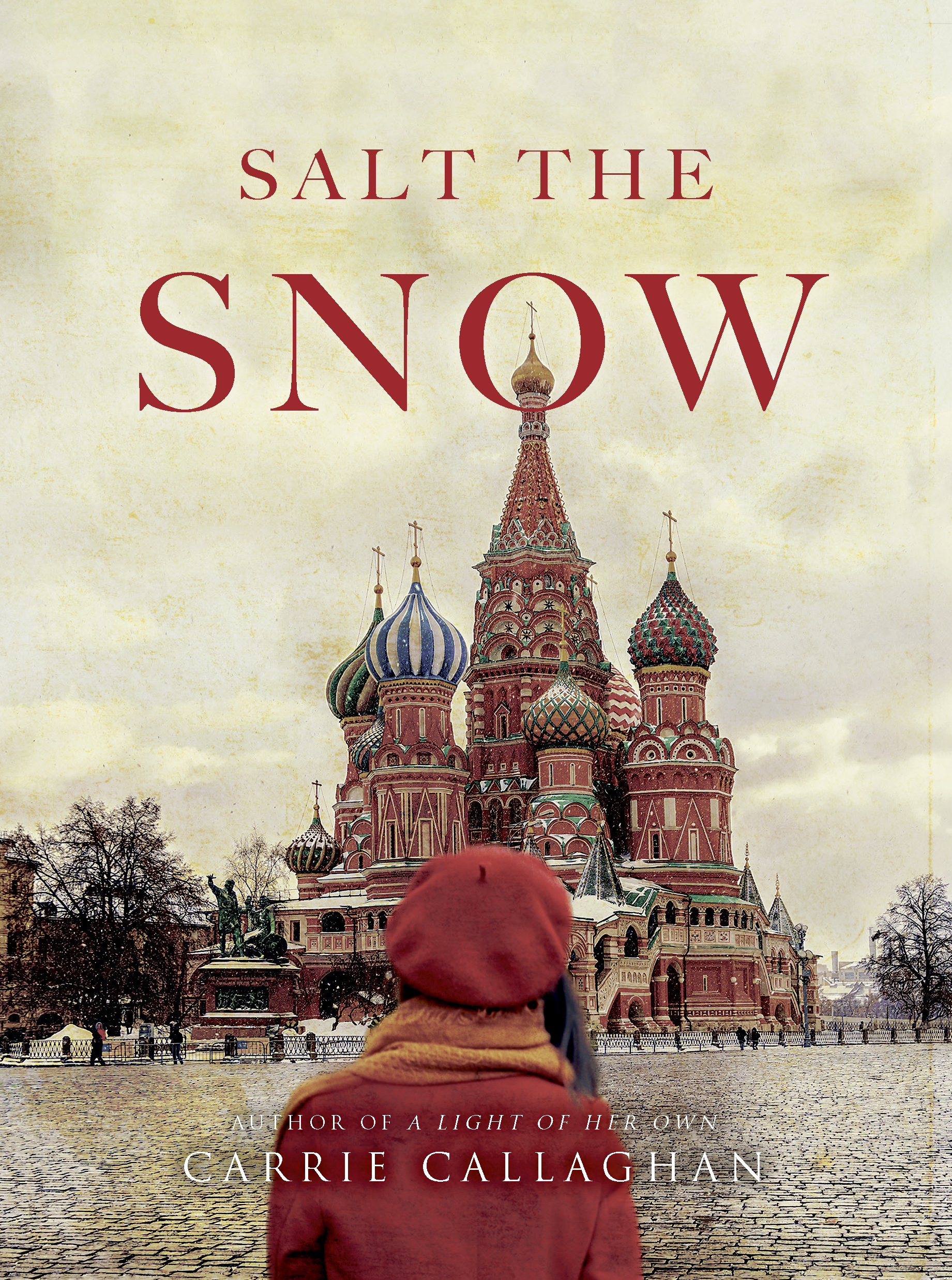 Based on the life of one of the first female war correspondents, Salt the Snow by Carrie Callaghan tells the captivating tale of trailblazing American journalist Milly Bennett in 1930s Moscow. When her young Russian husband is suddenly arrested by the secret police, Milly tries to get him released. But his arrest reveals both painful secrets about her marriage and hard truths about the Soviet state she has been working to serve. Disillusioned, and pulled toward the front lines of a captivating new conflict, Milly must find a way to do the right thing for her husband, her conscience, and her heart.
We asked Carrie to answer a few questions about the writing and research process involved in creating such a thrilling contribution to the growing interest in forgotten women of history.
What's your writing process like? What do you think makes writing historical fiction unique?
I start each book by researching deeply. Only when my mental bucket is overflowing—when I understand what the streets looked like, what major historical events were happening nearby, what people wanted—can I put pen to paper. And I do, literally: my first drafts are written by hand in notebooks. This is because I both love handsome notebooks and rely on the relentless forward motion of handwriting to get a first draft done. Then I type it up and delight in fixing all the things I got wrong.
When did you first decide to write about Milly Bennett?
I learned of Milly Bennett years ago when researching another project, but it was only recently that I realized her story was much larger than that of a secondary character. I had read her posthumously published memoir, which covers the years of her life before my novel begins, and the dramatic events of her life and her character stuck with me. She was a fascinating woman.
What was your greatest challenge in writing this book?
I've never been to Russia and, because of personal constraints, wasn't able to take the trip for this book. So conjuring 1930s Moscow in a credible way was a challenge. Fortunately, I had both Milly and her contemporaries to describe it for me, and they left wonderful records.
What do you hope readers will take away from reading about your protagonist in Salt the Snow?
The past seems preordained when we're looking back, but I hope readers realize how confusing the 1930s were for the people who lived them. With the Depression strangling lives in the United States, many people thought the Soviet Union might credibly offer a different path. They didn't know yet what lay ahead, and I hope readers can take that sense of uncertainty and apply it to our lives today. We don't know what's coming, so we should be as humble and perceptive as we can when we're charting our courses.
I also hope readers will learn something about the journey to self-love: that it's more than a cheesy affirmation, but rather it's an essential precondition.
What five people—living, dead, fiction, nonfictional—would you have over for a dinner party and why?
Oh, how much money would I pay for the power to make this question into reality! I would love to have dinner with Sappho, Harriet Tubman, Judith Leyster (the real one, not my fictional conjuring!), Toni Morrison, and Queen Elizabeth I. I'd sit back and listen to the stories of their lives and the times from whence they came and the courage they were able to marshal to swim against the current.