In Brooklyn to Baghdad, Christopher Strom details his experience as a retired NYPD intelligence sergeant, applying his street-cop tactics and interrogation skills against a lethal insurgency that had infected Iraq. In honor of Veterans Day, we asked him to say a few words about his experiences:
Honoring Our Veterans, Then Versus Now:
From the Bible in Matthew 5:9 "Blessed are the peacemakers, for they will be called children of God." When it comes to honoring our veterans, we would all do well to remember the sacrifices made by our amazing men and women who have served and continue to serve in this great nation of ours called America.
As a child of the 1960s and '70s, I really didn't know much about the Vietnam War, only what was presented to me on the local TV news stations, with images of jungle warfare, soldiers from some faraway land looking gaunt, tired, usually with a cigarette hanging from their mouths and their arms slung over their battle-buddy's shoulder. I also remember seeing videos of huge antiwar protests, where people from all walks of life marched through major cities carrying one poster or another, crying to Bring Home the GIs or Peace, Not War. Upon returning home from Vietnam, veterans were not well received. In fact, in some cases, they were scorned and shunned.
Today, with wars in both Iraq and Afghanistan, soldiers who return to the states through our airports are viewed quite differently, with most being greeted in a positive manner.  Many times I have borne witness to obvious strangers approaching these men and women soldiers in uniform, extending their hand, and saying with enthusiasm and impassioned gratitude, "Thank You for your service!" For me, as a Marine, this interaction it never gets old or fails to fill my heart with pride at these unsolicited acts of honor and respect.
I've also witnessed soldiers, dining at a restaurant either with family or another fellow soldier, asking the waiter or waitress for a check only to suddenly find out that some unknown person has paid their bill. I have seen these random acts of kindness repeated over and over at coffee shops, fast-food restaurants, long lines at a checkout counter, home improvement stores, all small ways to honor our veterans.
Recently, Master Sergeant Matthew Williams of the United States Army Special Forces Operational – Detachment – Alpha was presented the nation's highest award, the Medal of Honor, by President Donald Trump for combat operations in Afghanistan. The citation tells the story of Master Sergeant Williams's heroic actions in which he rescued four of his injured soldiers from the side of a mountain while under constant fire from a determined enemy, without regard for his own personal safety. Present during the ceremony was Master Sergeant Williams's wife, members of his unit and fellow recipients of the Medal of Honor. Impressive, solemn and humbling are just a few words used to describe this incredible event honoring Master Sergeant Williams—who, by the way, is the only active-duty soldier to possess this award. This event was followed shortly after by the raid conducted by our amazing Special Forces operators who tracked down and killed ISIS leader Abu Bakr al-Baghdadi, whose reign of terror was finally ended by these heroic soldiers.
On Friday, November 1st, 2019, President Trump issued a proclamation declaring November 2019 National Veterans and Military Families Month, stating "I encourage all communities, all sectors of society, and all Americans to acknowledge and honor the service, sacrifices, and contributions of veterans and military families for what they have done and for what they do every day to support our great Nation." I couldn't agree more with the words expressed by President Trump.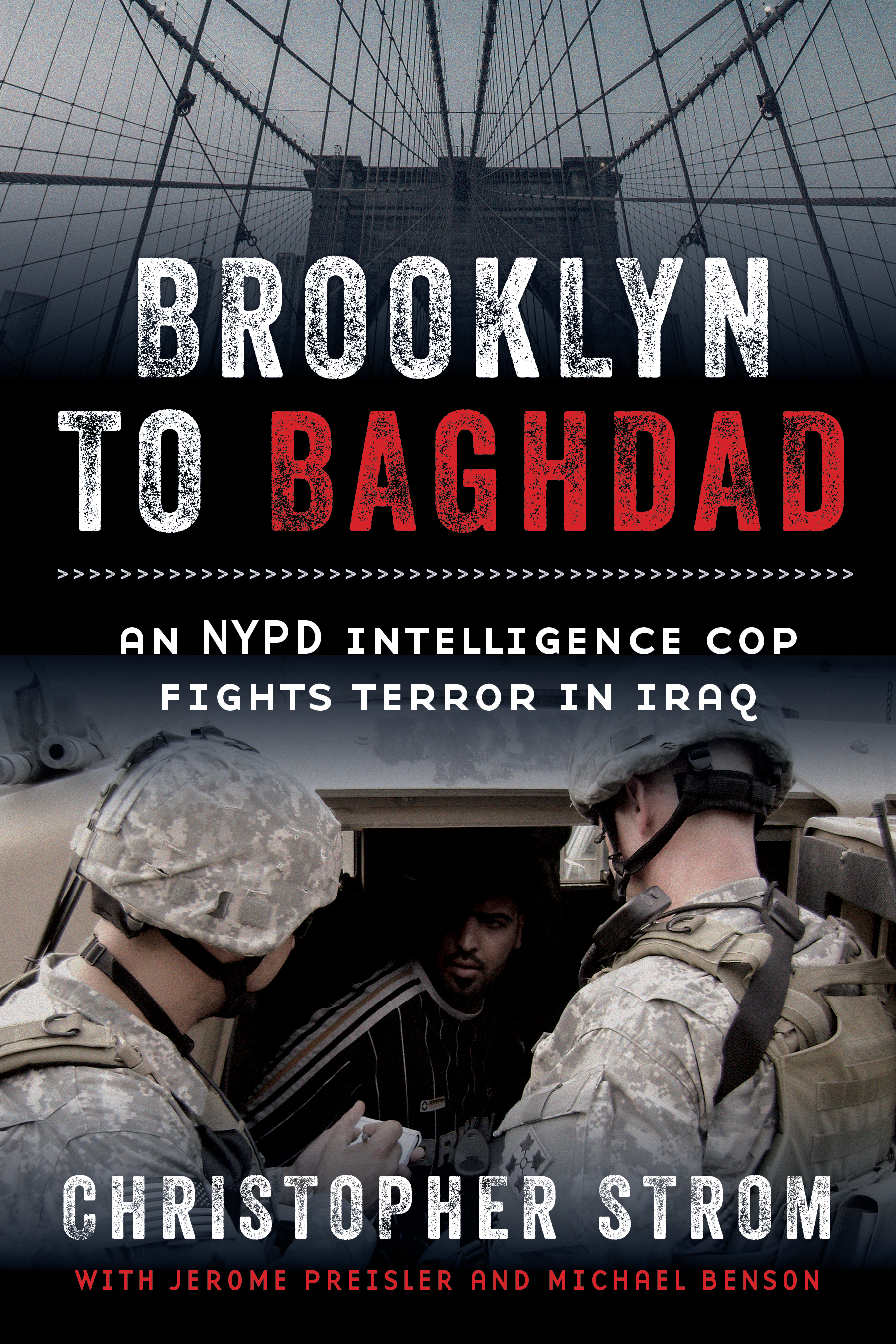 Marine and NYPD sergeant Christopher Strom, Intelligence Division, Ret., author of Brooklyn to Baghdad: An NYPD Intelligence Cop Fights Terror in Iraq