As a chill starts to enter the air and the first leaves begin to turn, we want to make sure you add these new and upcoming fall tiles to your must–read list.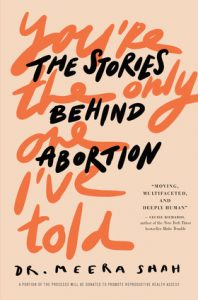 With the fall weather comes the ever looming election and there is no better time to read up on the issues. Dr. Meera Shah is the chief medical officer of Planned Parenthood Hudson Peconic, and in her new book, You're the Only One I've Told, she shares the stories she's been told to humanize abortion and to combat myths that persist in the discourse that surrounds it.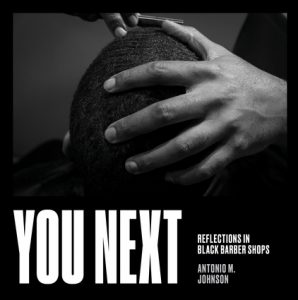 There's nothing better than the perfect coffee table book, full of stunning photography, except for when it also doubles as an intimate exploration of the ways Black barber shops operate as sites for the cultivation of Black male identity and wellness. You'll get both in You Next.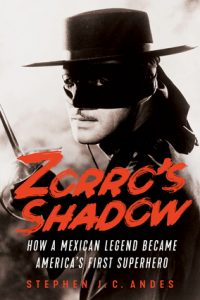 You can't beat curling up and watching your favorite superhero movie on a crisp fall night. If that's what you're about then you'll want to discover the history of Zorro. In Zorro's Shadow, historian and Latin American studies expert Stephen J. C. Andes investigates the legends behind the mask of Zorro, revealing that the origin of America's first superhero lies in Latinx history and experience.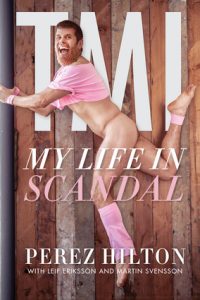 If you're the scandalous type, then we have the perfect bit of gossip just for you. TMI is the story of how Mario Lavandeira became Perez Hilton, the world's first and biggest celebrity blogger. It reveals the man behind the blog in a new, revealing, and still juicy memoir.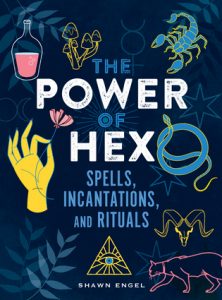 Halloween is just around the corner so for all you witches out there, it's about time we take a minute to talk about hex. Shawn Engel shows young witches how to use their own power in an inclusive way, and empowers them to create their own spells with their new knowledge. Beginning with the definition of hexing, unpacking the ethics, and showing how disenfranchised groups have used this type of magic throughout history for protection, The Power of Hex leads into modern takes on the practice.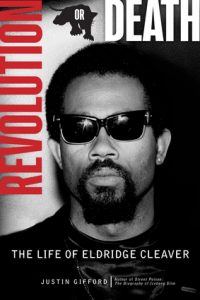 For many, 2020 has become a year of change, a year for learning and reflecting and for doing better. For those who are looking back on history, this is for you. How can we make sense of Cleaver's precipitous decline from a position as one of America's most vibrant black writers and activists? And how do his contradictory identities as criminal, party leader, international diplomat, Christian conservative, and Republican politician reveal that he was more than just a traitor to the advancement of civil rights? Revolution or Death answers these questions and many more by providing the first life story of one of the most notorious black revolutionaries in history.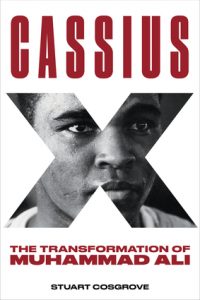 Cassius Clay. Cassius X. Muhammad Ali. Many only know him by the one name, but the story of how he got there is one everyone should know. This is the story of Cassius X over twelve months in Miami, a city that was changing faster than America itself, as he trains for the fight that will bring him global fame: his world heavyweight title fight against Sonny Liston in February 1964. Cassius X's experiences came to pre-empt and predict the major cultural and ideological shifts that would unfold in the decade ahead.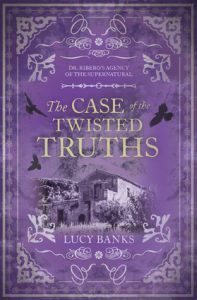 The Case of the Twisted Truths: Daemons, ghosts and a little bit of mystery will have you feeling cozy this fall. Kester and Ribero's team of hodgepodge supernatural investigators are back again. But this time, the stakes have been raised. Hrschni, a powerful daemon leading the Thelemites, is hellbent on bringing spirits back to the world of the humans . . . at any cost.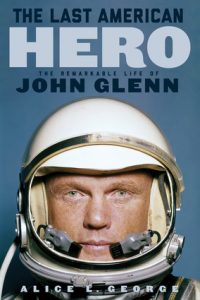 If you are less into superheroes and more into real life heroes, then John Glenn just might be your guy. The Last American Hero examines the many layers that formed the man and unravels the reasons for his singular role. He was a creation of the media, in some ways, but he was also a product of the Cold War era. Not even Glenn himself seemed to fully understand his celebrity. He was a war hero, a two-time astronaut, a veteran senator, a devoted husband, a father, and much more. At a time when increasingly cynical Americans need heroes, his aura burns brightly in American memory. 
Whether you love her as a poet or a singer, this is a deep look at Patti Smith that any fan should have. In interviews, Smith is unfiltered and startlingly present, and prescient, preaching a gospel bound to shock or inspire. Each interview is part confession, part call-and-response sermon with the interviewer. Patti Smith on Patti Smith is a compendium of profound and reflective moments in the life of one of the most insightful and provocative artists working today.