To celebrate Black History Month this February, we're featuring a different themed collection of reading recommendations each Monday. For this week's theme, we've rounded up our recent books that explore figures and events that have helped shape the social justice trajectory for African Americans.
♦
The Seminarian by Patrick Parr (April 2018)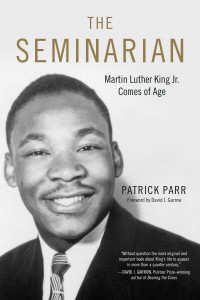 This book provides the definitive account of Martin Luther King's years as a divinity student at Crozer Theological Seminary, long passed over by biographers and historians. This period in his life is vital to understanding the historical figure he would become.
"King's three years at the Crozer Theological Seminary, south of Philadelphia, marked an important turning point in his life and are well worth the exclusive focus they get in this compact, readable and well-researched book."
—The Washington Post
♦
Ballots and Bullets by James Robenalt (July 2018)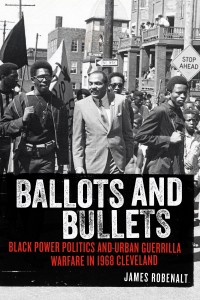 Exploring the various tensions surrounding Cleveland's Glenville riots and the battle between police and black nationalists, this book examines the various forms of violence against African Americans that still exist 50 years after the summer of 1968.
"A beautiful and moving portrait of a city that explains so much about our racial politics, then and now."
—Michael Smerconish, CNN host
♦
My Midnight Years by Ronald Kitchen, Thai Jones and Logan McBride (August 2018)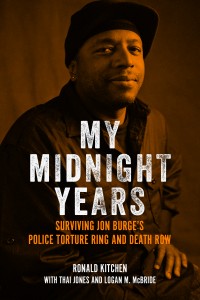 Jon Burge's torture ring—the Midnight Crew—was one of the most horrifically racist government-organized practices in America since the days of slavery. Wrongfully convicted, Ronald Kitchen cofounded the Death Row 10 from his prison cell and fought for justice against notorious Chicago cops. This is his harrowing story.
"…scalding, emotional, and ultimately redemptive—a descent into hell with a happy ending. My Midnight Years should be read by all Americans, but especially those who still live in denial about police corruption and institutional racism."
—T.J. English, author of The Savage City, The Corporation and Havana Nocturne
♦
Track in the Forest by Bob Burns (October 2018)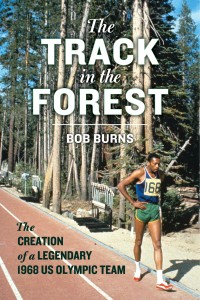 This is the untold story of how an off-the-beaten path mountaintop site helped forge the 1968 US men's Olympic track and field team, one of the greatest teams in sports history. The members of the team are as closely associated with social and racial consciousness as today's activist NFL players.
"Burns does a masterful job weaving the narratives of the men training together, vying for coveted sports on the U.S. team in an idyllic setting, a stark contrast to the turbulent events shaking the country."
—Booklist
♦
Conviction by Denver Nicks and John Nicks (Coming June 2019!)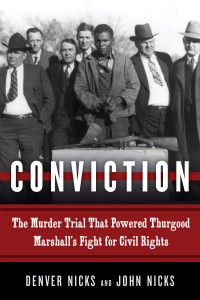 Conviction is the story of Lyons vs Oklahoma, the oft forgotten case that set Thurgood Marshall and the NAACP on the path that led ultimately to victory in Brown v. Board of Education and the accompanying social revolution in the United States.