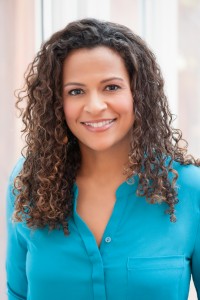 As an award-winning journalist, Alison has covered a broad range of topics of national and special interest. In her latest book, she sets her sights on a problem most Americans are familiar with: junk. Namely, how we define it, where it comes from, and why we have such a hard time giving it up.
Junk: Digging Through America's Love Affair with Stuff has already earned high praise from early readers. Author A. J. Jacobs has called it "a treasure," and Hoda Kotb showed gratitude for the book, saying, "Finally, a book that explains my lava lamp, boxes of cassette tapes, and three pairs of clogs. Thank you, Alison Stewart!" Here, Alison talks with CRP publicity manager Caitlin Eck about her writing process and just how she managed to get a book on such a messy topic to come together so neatly.
Tell us how the idea for this book came about.
The idea for Junk came about based on reactions to my stories of cleaning out my late parents' basement. Everyone, and I mean EVERYONE, had a tale to tell me about their relationship with junk, their significant other's junk problem or their parents' love of stuff. Also, while I was doing the clean out of my folks' home I forged a friendship with the junk removal team leader who shared some incredible stories about his work. I just had that reporter's "spidey sense" that there was a story to be told about junk and how it is affecting our lives.
Why do you think, as a culture, Americans have such a strange relationship with their stuff?
I think because junk is a conundrum. On one hand you can't avoid all the useless stuff being pushed your way like a hotel pen or soft drink koozie from a baby shower. These are things you don't really need and didn't ask for, yet you keep because they seem useful or it would be rude to leave it behind. On the other hand junk is so personal. An object can reflect a feeling or a time and place in life. Maybe that pen was from your honeymoon or the koozie was from a baby shower for your soon-to-be Goddaughter. Stuff can really cause cognitive confusion.
That's why I think we are at a place where junk management is really something that everyone must consider. Junk's not going away anytime soon, so we all must learn how to live with it in a way that enhances rather than disrupts our lives or our sense of well being.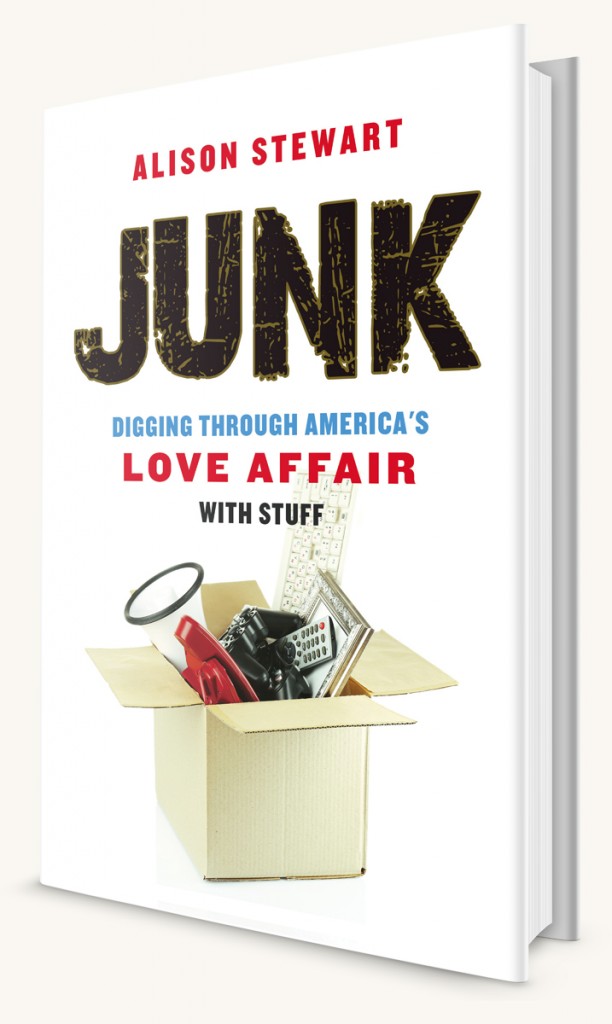 You interviewed a ton of people for this book from all points on the "junk spectrum"—literally riding along for junk pickups and going behind the scenes of hit junk-based TV shows. Was there a favorite interview for you?
I really enjoyed speaking with Linda Samuels, a professional organizer with great sympathy but a compassionate toughness. It was interesting to spend time with someone for whom organization is a natural way of being. Everything about her was so well integrated and was seemingly flawless. I was also really moved by how distressed scientist John Bohannon was about how much junk science is passed off as good science. His experiment of purposely distributing bad science to see who noticed really is a cautionary tale about how something that is junk can be damaging.
What's something you learned through your field research that really surprised you?
I was surprised by the stories of the adult children of hoarders. I'd never really thought about their lives and what it was like for them as small children growing up. There is a pretty fierce debate in the hoarding community about whether parents who make children live in a hoard should be considered child abusers.
Also, I was amazed to see real life examples of all the clinical research. You can read studies and process the information but when you see real people exhibiting the behaviors identified by scientists—perfectionism leading to disorganization, for example—it's so interesting.
After gathering all of these profiles, how did you decide whose stories would make it into the book and whose would end up in, well, the junk pile?
I forced myself to keep to the "Big J" five: the who, what, where, when, and why of junk. I had to determine: did the interview or the situation help answer those questions? If it didn't, it ended up in the junk pile because it was not useful.
For example, I interviewed some junk store owners, one who even swore she had a ghost in the store, but somehow this didn't really fit into the arc of the book. I also researched and spent time at a junkyard for old airliners and war planes. Again, interesting, but it didn't help answer my questions.
Tell us about the people you interview in the book whose lives have been greatly affected by junk—not just the hoarders and the tiny house dwellers, but those on the periphery of those groups, the businesses and entrepreneurs who have found a way to make a living off of junk, so to speak.
I think it is so American to find an economic opportunity in a pile of junk! It was fascinating that so many businesses sprung up from junk around the same time. It let me know that junk is here to stay because it is now an economic engine. I really found that the folks who started junk removal companies are people with complex personalities. It takes someone with a special kind of people skill to come into someone's home, be in their personal space, take away their things, and have the people feel OK about it. I don't think just anyone can be successful at starting a junk removal company. The same goes for professional organizing. The people who are successful not only have the talent but they work at it too.
Let's talk about the generational differences of how baby boomers handle and relate to their material goods versus millenials, which is a point you make in Junk. Do you think millenials will find better solutions to their junk problems than their parents, or will the problems just evolve into something different?
Millennials might be game changers when it comes to junk and junk management. I do think there is something different about the way millennials live, having been raised engaging in a shared economy. They easily use Uber, Zipcars, shared workspaces, and more. They can get what they need with less. And if helping craft one's identity comes from standing apart from your parents, it is possible millennials will course correct on junk. But one organizer said something interesting to me. She said, "If you are a person who is disorganized in your terrestrial life you will be disorganized in your digital life." Now, she was not talking about millennials. I think it will be interesting to see if people who are native to having digital lives (e-books, downloaded music libraries, digital photos, etc.) are susceptible to becoming chronically disorganized. I don't think there has been enough time to know this for sure. It might make for a good behavioral study!
OK, on a personal note, what in your opinion makes for the best junk-based TV: Hoarders, Tiny House Hunters, Antiques Road Show, or Pawn Stars?
I think Antiques Roadshow—especially the older ones. The show is a classic.
---
Watch Alison Stewart talk Junk on "CBS This Morning," and catch her on book tour in the cities below. Learn more about Alison at alisonstewart.net.
CHICAGO—April 2nd, The Book Cellar
NEW YORK—April 7th, Barnes & Noble UWS
PORTLAND—April 18th, Powell's on Hawthorne
PASADENA—April 19th, Vroman's
TUCSON—April 30th, Barnes & Noble
ASHEVILLE—June 1st, Malaprops
BOSTON—June 10th, Porter Square Books